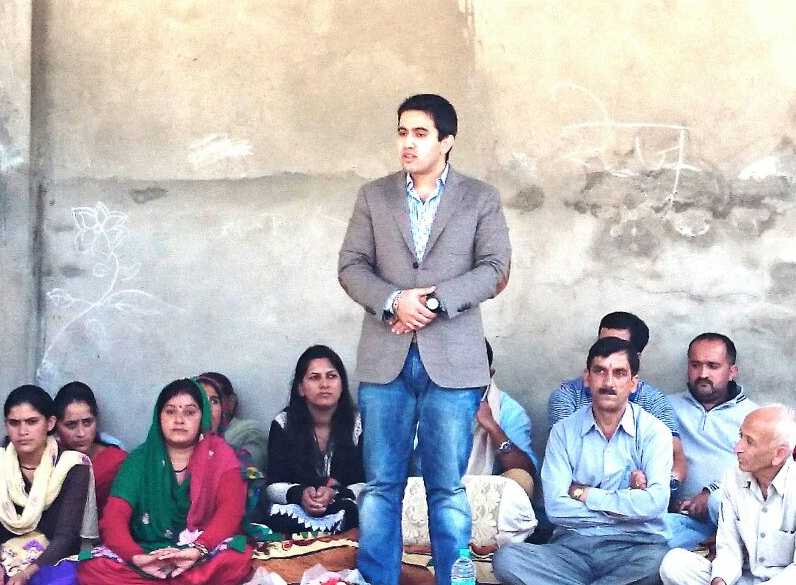 Himachal Pradesh Youth Congress President Vikramaditya Singh hailed the Vidhan Sabha by-election results of the Rajasthan, Gujarat and Uttar Pradesh and termed it as big jolt to the BJP.
Singh, in his press statement, claimed that these results have unearthed the real face of the party. He said that Congress Party was reviving its hold in old forts after general elections which clearly reflect that people of the country had faith in the oldest party of the country and they could not be cheated by false and baseless promises.
Vikramaditya blamed BJP for making hollow promises to the youth of the country before the general elections, however, all such promise had been ignored which had left the people of the country in sheer disappointment. The results of by-elections which had come after more than 100 days rule of BJP Government at the Centre clearly indicate that the BJP was trying to polarize the politics but the common people of the country had rejected such communal forces, Singh further added.
He said that BJP had promised to control price rise, weeding out of corruption but it had failed miserably in every aspect. However, BJP leaders were fomenting 'Love Jihad' issues ignoring the development and welfare of the common people.
Youth Congress president hoped that the Indian National Congress would perform better in the coming Vidhan Sabha elections in Haryana and Maharashtra States.