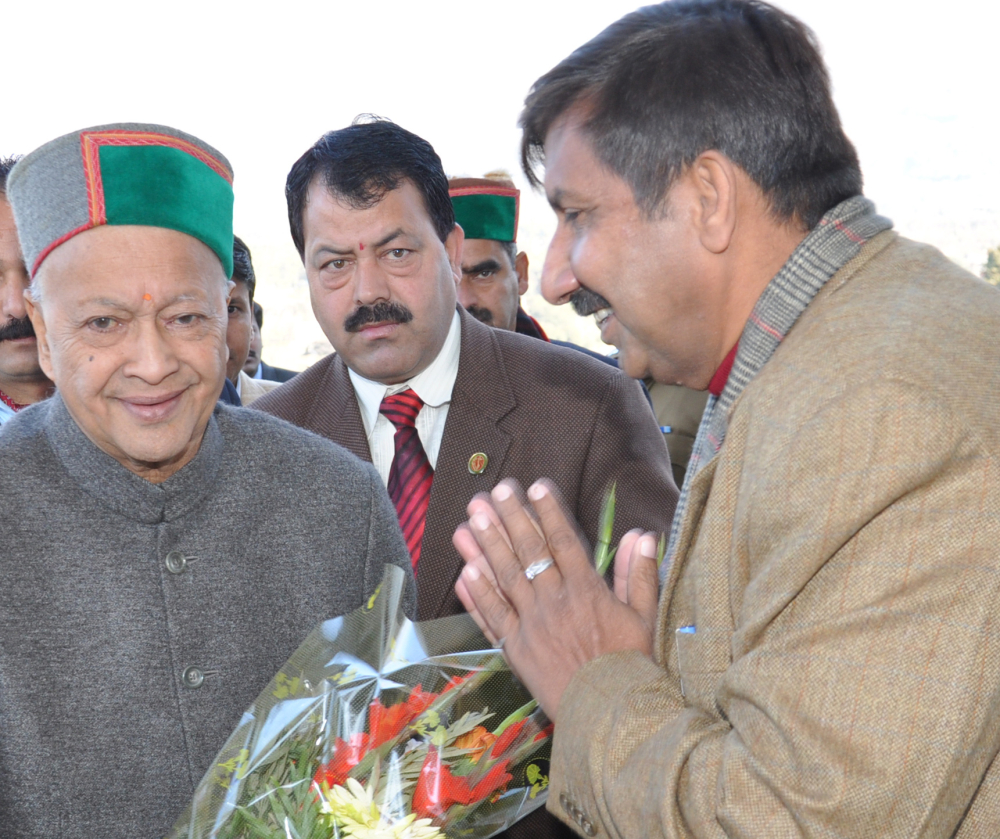 Parliamentary Affairs Minister Mukesh Agnihotri said that the BJP leaders, who were claiming to oust the Congress Government from the State before and after general elections, were now feeling deep frustration and disappointment which was clearly reflected in their repeated threatening to the independent legislatures.
Agnihotri, while interacting with the media persons here today, asserted that the State BJP leaders had made tall claims about the support of independent MLAs and the Virbhadra Government would be ousted soon after the Lok Sabha elections. Now, as their ill designs had not been fulfilled they were threatening to cancel the membership of independent MLAs which showed their utter frustration.
The Parliamentary Affairs Minister said that there was a clear message in the public that independent members were with the Virbhadra Government which was ensuring equal and balanced development of the State. The BJP leaders were not able to digest this and their pain was understandable. He said that the time had come when BJP leaders should stop day dreaming and face this reality that stable Government is in power in the State under the visionary leadership of Chief Minister Virbhadra Singh.
Agnihotri said that BJP leaders were indulging in malicious propaganda against the State Government and the party was running away from acting as constructive opposition and politics based on the development.
He said that the BJP leaders who were demanding resignation of the Chief Minister should realize the reality that Virbhadra Government had been elected through democratic process and the people of the State had given it mandate to rule for five years term. He added that State BJP leaders were suffering from Virbhadra phobia which was evident from the BJP meeting at Solan where the Party passed the resolution against the State Government.
Mukesh Agnihotri said that if BJP leaders wished to ask for resign they should seek resignation of the Modi Government which had played with the sentiments and trust of the people of the country by pushing aside the major issues like corruption, inflation and black money etc. He said that the only agenda of the Modi Government during last 100 days had been to remove the Governors unethically and foreign trips.