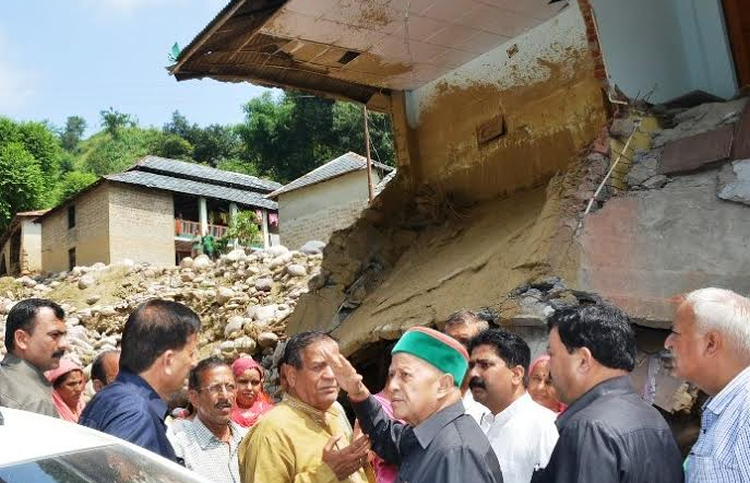 Congress leaders have ridiculed the statement of opposition BJP leaders regarding natural calamities in the State and blamed opposition for trying to take political benefit out of incidents.
Reacting on the letter written by the Leader of Opposition Prem Kumar Dhumal to the Chief Minister regarding relief to the people affected by the natural calamities, Congress leaders Dr. Subhash Manglate, Bawa Hardeep Singh, and Kewal Singh Pathania, in their joint statement, accused him for politicizing this issue to make headlines in the media.
They said that Dhumal was habitual of taking undue political advantage out of every issue but it was unfortunate that he was misleading the people on this issue for his vested interests.
Congress leaders said that the Chief Minister had recently toured the flood affected areas of the State and all possible assistance had been provided as per the provisions of Relief Manual. They further said that if BJP leaders were concerned about the welfare of the people of the State they should raise the matter with the Union Government for making provision of adequate assistance to the State.
They advised the BJP leaders to refrain from politicizing such issues as the Government was well aware of its responsibility and all possible assistance was being made available to the affected families.