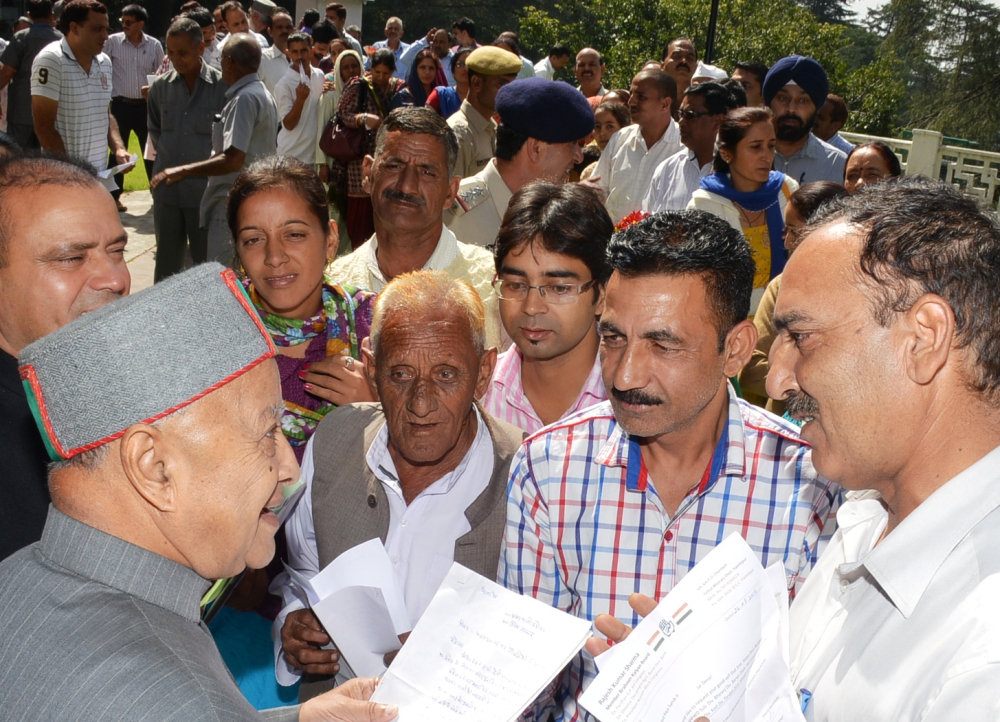 Himachal Pradesh Chief Minister Virbhadra Singh accused student political outfits for spoiling the academic atmosphere of Himachal Pradesh University and Govt run Colleges across the state.
Chief Minister claimed that the Himachal Pradesh was among the few States, where no fee was being charged from the girl students' upto Graduation i.e. (BA & B.Sc) level and their fee in Post Graduation (MA and above) levels including hostel fee were quite nominal.
Virbhadra Singh said that the Government had constituted a three members Committee with retired Judge of High Court as its Chairman to look into fee hike and all concerned aspects regarding the fee structure which would submit its report within a month to the Government.
He vehemently rejected to hold elections in University and Colleges and made cleat that till the time the discipline was not maintained in institutions, the elections could not be held.
Chief Minister stated that few hoodlums were trying to vitiate the academic atmosphere whereas maximum numbers of students were in favour of attending classes.