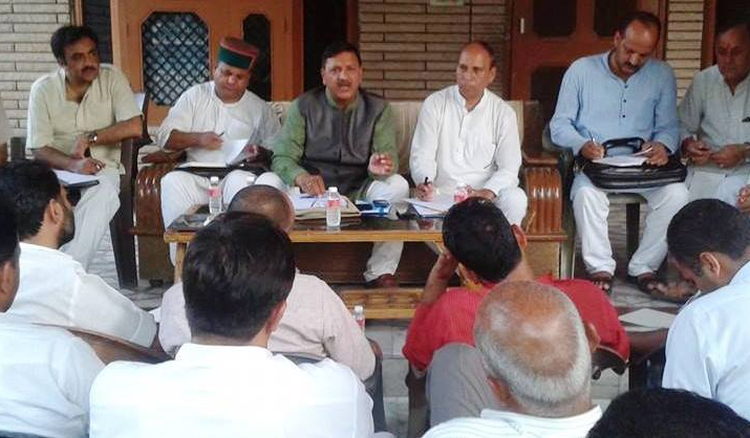 After sweeping parliamentary election, now BJP is all set to retain its charisma in the forthcoming assembly election of four states. Though, Election Commission of India hasn't declare schedules of election, but party organizational set up has started its preparation and engaging its' important poll mangers in the poll bound states.
Party leaders from Himachal Pradesh have also got important assignments as its leaders were given important assignment in poll bound states.
Party high-command has appointed JP Nadda, formed cabinet minister in Dhumal led state Govt and national general secretary in-charge of Jammu and Kashmir.
Another senior leader Rajeev Bindal, who knows for his managerial skill, has been deputed in Haryana and given responsibility of party campaign and publicity of the state. Apart from leading party campaign team, Bindal was made in-charge of five districts i.e. Panchkula, Ambala, Yamunanagar, Kurukshetra and Kaithal, where he'll be responsible for the 18 assembly segments of these districts.
Dr. Rajeev Sehjal, Chaudhary Sukhram, Baldev Bhandari and dozen others have been entrusted with responsibility of the party campaign in different assembly segments of Haryana.