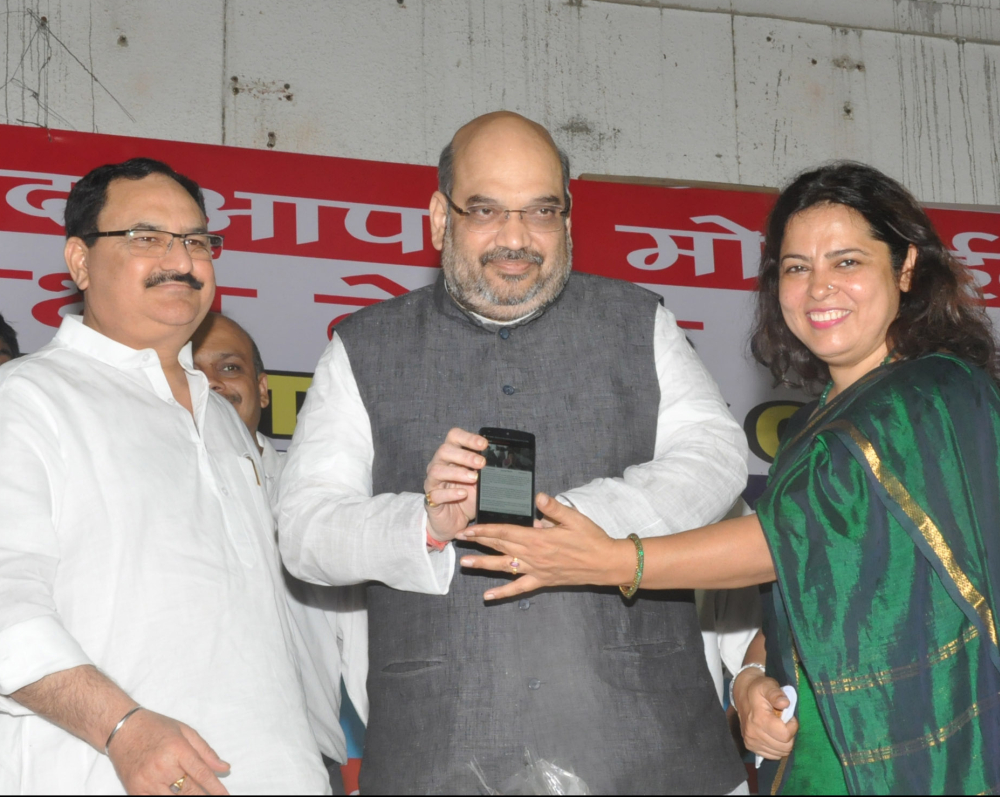 New Delhi: Senior BJP leader from Himachal Pradesh J.P. Nadda, who was one of the contenders for the party president's post, has found place in the newly appointed BJP national president Amit Shah Team as he was appointed as general secretaries of the party.
Another party leader from the State Anurag Thakur has also been retained as BJYM National president. It'll be his third tenure.
Amit Shah, who recently took over as BJP chief from Rajnath Singh, announced his new team here today.
Shah's team has 11 vice-presidents and eight general secretaries.
The new BJP vice-presidents are Bandaru Dattatreya, B.S. Yeddyurappa, Satpal Malik, M.A. Naqvi, P. Ruppala, Prabhat Jha, Raghuvar Das, Kiran Maheswari, Renu Devi and Dinesh Sharma.
The new general secretaries are J.P. Nadda, and Rajiv Pratap Rudy, Muralidhar Rao, Ram Madhav, Saroj Pandey, Bhupendra Yadav, RS Kateria and Ram Lal (organisation).
Vijaya Rahatkar has been appointed as the BJP Mahila Morcha chief, while Abdul Rashid Ansari given responsibility of party Minority Morcha.
Shahnawaz Hussain, Sudhanshu Trivedi, Meenakshi Lekhi, Sambit Patra, M.J. Akbar, Nalin Kohli, B.S. Shastri, G.V.L.N. Rao, Anil Baluni and L Kumarmangalam will serve party as spokespersons.
Anurag Thakur thanked national president Amit Shah for expressing faith in him and reappointing him as BJYM national president. In his press statement, Thakur said
ideology of the party would be taken to more youth and efforts would be to get them into the BJP. He further said that he is happy that party has reposed the faith in him once again to lead BJYM in Amit Shah's leadership after Nitin Gadkari and Rajnath Singh
Thakur added that the India is a young country and youth of this nation has played a major role in electing Narendra Modi as a prime minister. He ensured to raise youths demands and aspiration with the government.