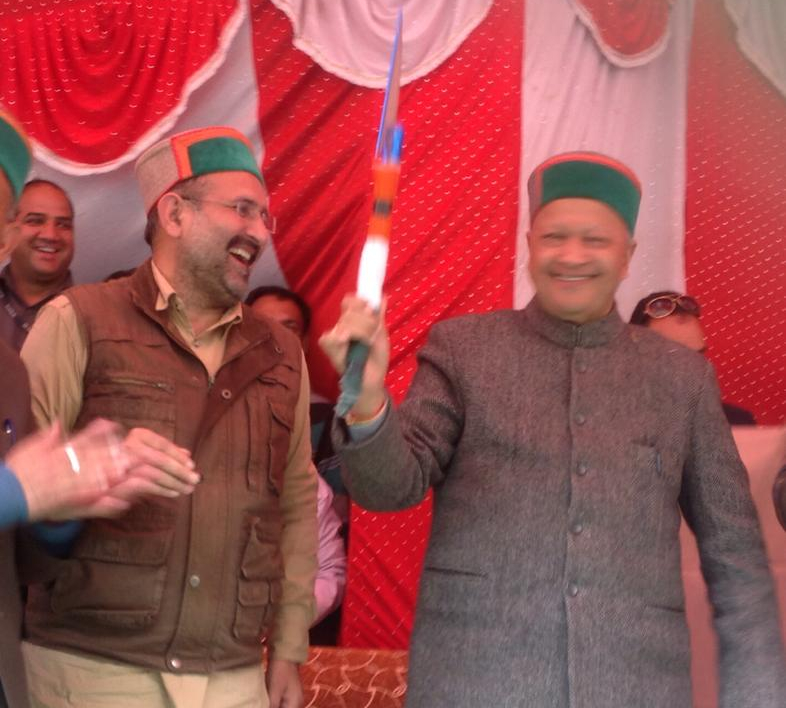 The Himachal Pradesh Congress has refuted the statement of Anurag Thakur, Hamirpur Parliamentarian, in which he has accused Chief Minister Virbhadra Singh for discriminating with the lower region of the State.
Dr. Subhash Manglate, Chairman, H.P Marketing Board and spokesperson H.P State Congress Committee, in his press statement, advised Anurag Thakur to think before making any statement against Virbhadra Singh.
Manglate said that Virbhadra Singh has always considered the entire state as his family and it was due to his consistent efforts that all-round and speedy development of all areas has been ensured along-with maintaining the emotional integrity of the State.
Congress spokesperson accused BJP for dividing the State on the basis of caste, creed, religion and region. He also accused BJP for politicizing the incidents of natural calamities to catch media attention.
Dr. Manglate asserted that the state government was concerned about the loss due to cloudbursts and landslides and authorities were working day in and day out to provide restore normalcy.
He claimed that the Government functionaries had reached every affected area and adequate financial assistance was also released to carry out relief measures in the affected areas and thus it was wrong to allege that nothing was being done by the government.
Manglate said that the Deputy Commissioners, of the worst hit districts, have been personally visiting the affected areas and supervising relief work.
He advised Anurag Thakur to refrain from politicizing such issues as the government was well aware of its responsibility and all possible assistance was being made available to the affected families.