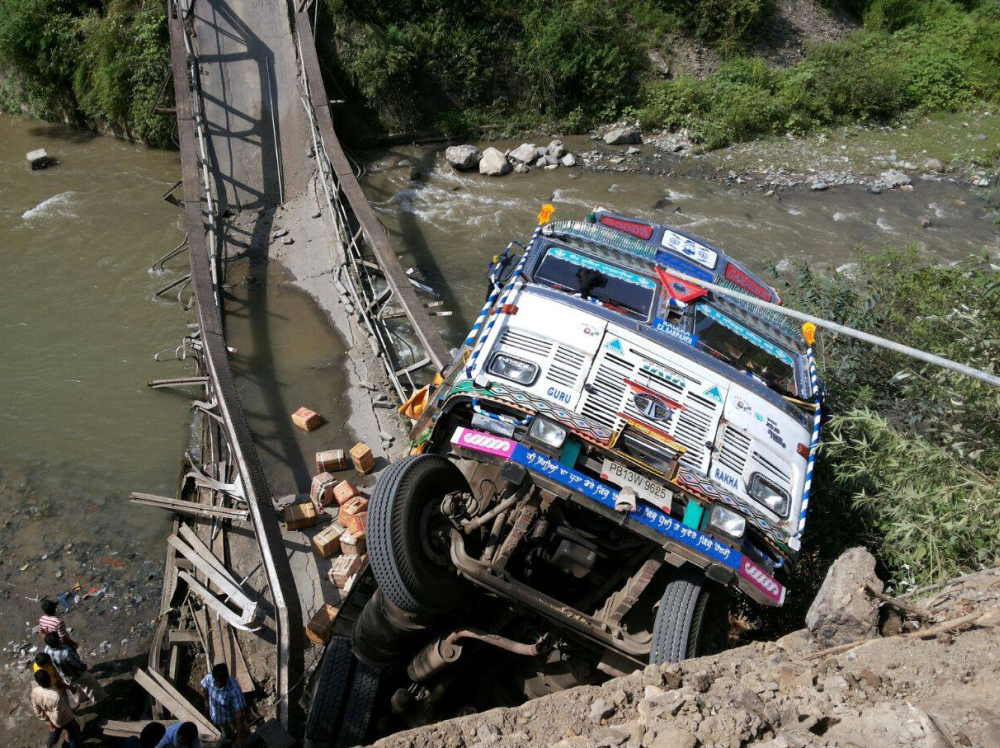 Sadhupul: Under the weight of loaded truck, a bridge on Ashwani Khud near Sadhupul on Kandaghat-Chail road was collapsed today due to which the traffic completely came to standstill.
To ensure smooth flow of vehicular traffic, administration has deployed PWD officers and manpower on the road to find temporary alternate route to facilitate the commuters till the Bailey bridge was not constructed. However, to ensure the vehicular movement regularly, administration has directed to construct a jeepable road on the Kandaghat-Chail road.
Principal Secretary PWD, Narinder Chauhan clarified that there was a warning sign of caution for heavy vehicles of not more than nine tonnes to cross the bridge and despite this, a heavy truckload of around 18 tonnes flouted the nine tonne norms and was responsible for the bridge collapse.
He said that the department had taken action against the truck driver for flouting norms.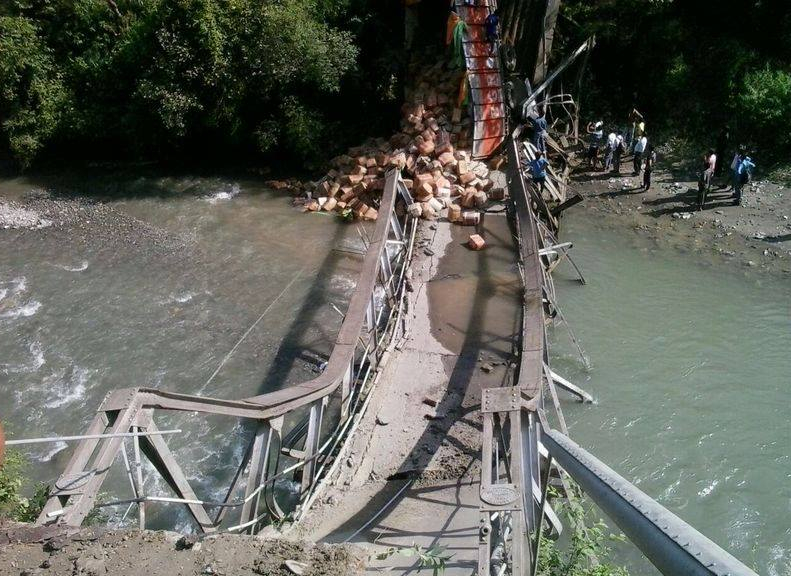 To ensure compliance with the law, the department was considering putting forth a proposal to the Government for making some norms for the heavy multi-tyred vehicles/trucks keeping in view the geographical and topographical condition of the State, Chauhan further added.
Chauhan further asserted that a bailey bridge would soon be constructed and the material and spare parts for Bailey bridge were being arranged from Subathu in district Solan and Jubbal in district Shimla for the same which were available with the department and soon the men and machinery would be on job.
Meanwhile, Deputy Commissioner, Solan, Madan Chauhan after visiting the spot said that the people coming from or going towards Chail should take Salogra-Ashwani Khud via Gowda link road and can also consider Shimla-Kufri route too. He said that all efforts were being made to reconstruct the bridge.