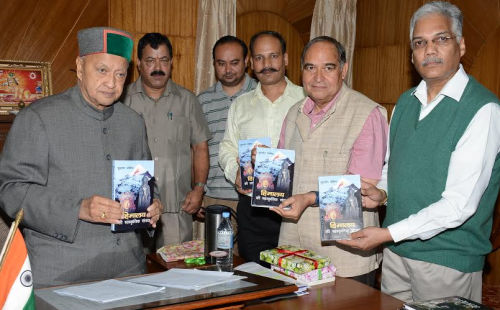 Chief Minister Virbhadra Singh today released three books of Sudershan Vashishth titled 'Himalaya Ki Sansankritik Virasat', 'Netradaan' and 'Ektish Kahaniyan' here today.
The Books highlight the traditional folk tales and the history of ancient religious shrines of Himachal Pradesh.
The Chief Minister lauded the efforts of the author and said that besides being a historian, Vashisth was also a well known writer and noted littérateur who was contributing for preservation of the culture and customs of the State through his writing.
The author thanked the Chief Minister for his kind gesture.