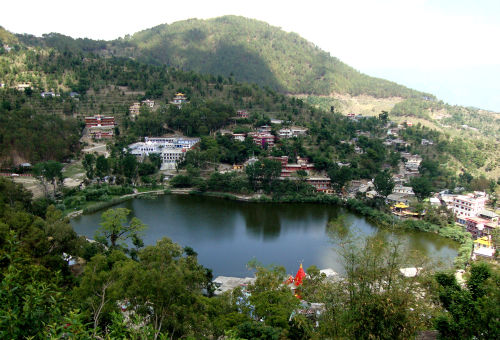 Situated about 23km south-west from Mandi is the beautiful lake of Rewalsar which offers scenic beauty of water, woodland and high hills.
Also known as Tso Pema by Buddhists, the lake is at an altitude 1,360 m above sea level and is held as a sacred spot for Hindus, Sikhs and Buddhists. The lake has a shoreline of about 735 m and is shaped like a square. It is famous for its floating islands of reed and it is believed that the spirit of Padmasambhava is resides in them.
There are three temples in Rewalsar devoted to Lord Shiva, Lord Krishna and Sage Lomas. Also there are three Buddhist monasteries here. According to legends it was from here that the great Indian teacher and `Tantric` Padmasambhava left for Tibet. Known as 'Guru Rimpoche', the Precious Master to the Tibetans, it was under Padmasambhava's influence that Mahayana Buddhism spread all over Tibet.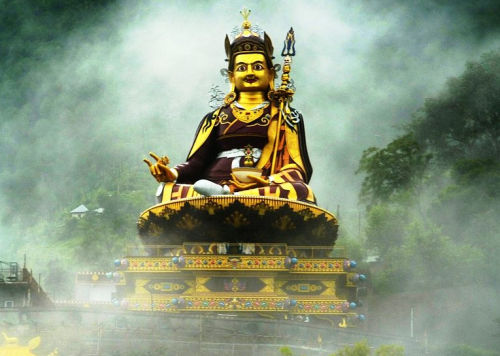 Guru Gobind Singh also resided here for one month. To commemorate his visit, a Gurudwara was built by Raja Joginder Sen of Mandi in 1930 at Rewalsar. Kunt Bhyog, another holy lake lies just above Rewalsar at 1,750 m above sea level and is connected to the story of 'Pandavas' escape from the burning palace of wax, an episode from the epic Mahabharata.