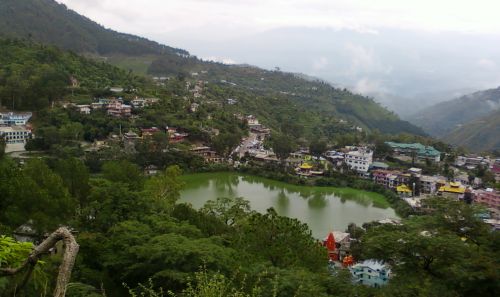 Famous for its floating island, Rewalsar Lake is located at an hour drive from Mandi town. The Lake is surrounded by high hills, which presents a variety of natural beauty.
This place is also a sacred spot for Hindus, Buddhists and Shiks. There is a Hindu temple, a Buddhist Monastery, a Gurudwara. The water in the lake is considered holy and believed to have medicinal/healing properties.
On the top of the hill of Rewalsar, a temple is situated called "Naina Devi Temple". On the way to Naina Devi Temple one will find another Holy lake, named "Kunt Bhyog".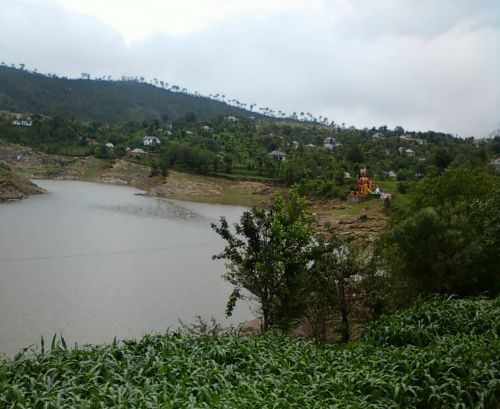 This lake is about 1,750 m above the sea leave. This lake is associated with the escape of 'Pandavas' from the burning palace of wax- an episode from the epic "Mahabharata".
Rewalsar Lake also has a mini zoo. This place is a great spot for a picnic. The beauty of lake is mesmerizing and captivates its visitor with its charm. Rewalsar lake is shaped lika a square with the shoreline of about 735m. The lake is about 1,220m above the sea level.
Access – Rewalsar is situated about 25 Kms from Mandi town.
Climate– The tempreature can be freezing during the winters and heavy woolens are required. During the summers climate is mild and cottons are recommended.