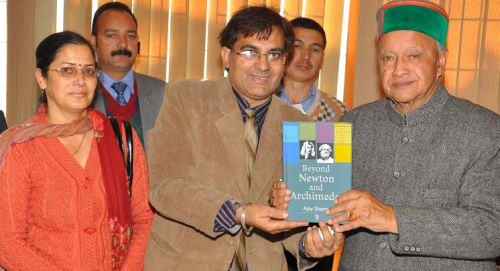 Chief Minister Virbhadra Singh released a book titled 'Beyond Newton and Archimedes' by Ajay Sharma, Assistant Director, Education.
The book is published by Cambridge International Science Publishing house, Cambridge. In this book the author has generalized 2246 years old Archimedes principle. He has critically analyzed the second law of motion given Newton, which he allege was not given by him as being taught to the students in all the countries.
Chief Minister praised the efforts of the Sharma for the research work he has done while compiling this book and said that this would help the students and the scientists.