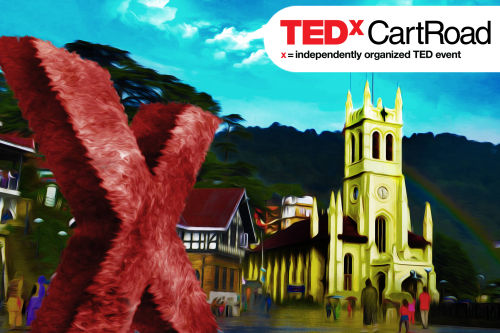 TEDxCartRoad, an independently organized event licensed by TED, is all set to embrace the unique ideas of Himachal and take them to a new level this August as it has decided to hold its first conference on 11th Aug 2013, at historic Gaiety Theatre, Shimla
TED was started 26 years ago as a conference in California and with time it has grown to support the world-changing ideas with many initiatives by asking the world's leading thinkers and doers to give the talk of their lives in 18 minutes or less.
The inaugural TEDxCartRoad event is in line with the TED vision and the community believes passionately in the power of ideas to change attitudes, lives and ultimately, the world. The community believes in sharing knowledge and inspiration from the most inspired thinkers, and also as a community of curious souls we look forward to engage with ideas and each other.
While informing about the event, Director of TEDxCartRoad, Arvin Panwar said
"The main motivating force behind the event is to provide the much needed international and powerful platform for the exceptional local ideas and innovations. And at the same time, raise awareness about TED and TEDx, which will help the people Himachal to become acquainted with the latest ideas being developed and promoted all across the world. This will help the people in adapting the global ideas to suit the local conditions, further elping in the social and economic development of the state."
The speakers of the first TEDxCartRoad, which is scheduled on 11th Aug 2013, at Gaiety Theatre, Shimla, include people like the famous writer and historian Raja Bhasin, social worker Sushil Tanwar, TED fellow and co-founder of iVolunteer Rahul Nainwal, and the third youngest person in the world to scale Mount Everest, Ajay Sohal.