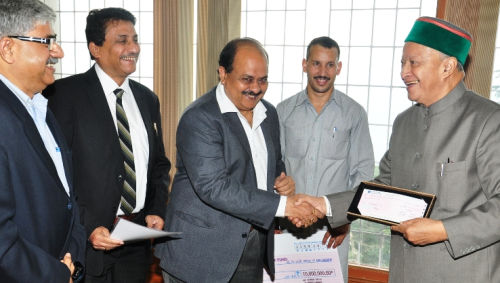 To fight natural calamity in Kinnaur district and other places of Himachal Pradesh, the largest Indian state-owned electric utilities company, NTPC Limited contributed Rs. one Crore towards Chief Minister Relief Fund.
Director (HR), NTPC Limited U.P. Pani presented a cheque to Chief Minister Virbhadra Singh. General Manager Koldam Hydro Project A.K. Nanda, General Manager Hydro Headquarter A.K. Atrea, AGM (HR) Sanjeev Puri, DGM Koldam Vijay Attri and AGM (HR) Headquarter Urmila Mukerjee were also present on the occasion.
Chief Minister thanked for the contribution and said that it would help in providing relief to the poor and needy persons.