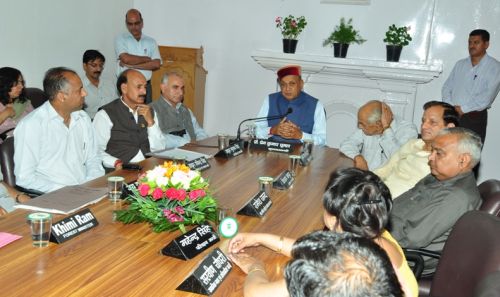 Chief Minister's Relief Fund proves helpful for the needy people and to make more effective Information and Public Relations Department has made a documentary on it. State Chief Minister Prem Kumar Dhumal saw it along with his Ministers and members from the media.
Chief Minister said that over Rs. 23 crore had been given to more than 12000 persons for their treatment and also in other emergent during last four years from this fund. He said that this fund had saved many precious lives. Prof. Dhumal said that during last tenure he was presented various gifts which he has got auctioned and an amount of Rs. 8.71 lakh received on this account and this was deposited in this fund.
Chief Minister thanked all those who had contributed for this fund and said that credit for saving the precious lives of many goes to them. He also appealed to all those who can afford to shell out money to contribute towards Chief Minister's Relief Fund so that more and more needy could be helped.