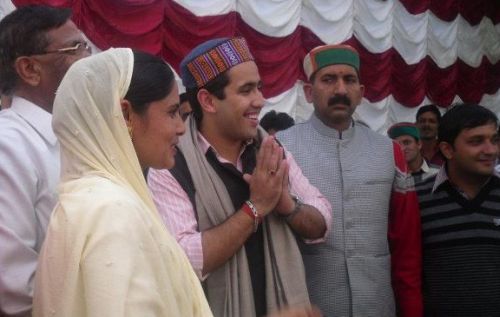 After toiling hard in the State for the campaigning of Indian Youth Congress election, Vikramaditya Singh returns to Shimla. During his campaign tour he covered almost entire State and urged youth to support him. He assures delegate for the better opportunity and with their support he will uproot the ruling BJP Government in the upcoming assembly election.
Voting for the Youth Congress election will held on 5th and 6th of November and Vikramaditya urged all delegates to Exercise their franchise. There are 14 candidates for the president post including Raghuvir Bali, son of Congress leader G. S Bali and former youth congress president Manmohan Singh Katoch.
This time election of Youth Congress is following the democratic procedure, where elected delegates will elect their president through their vote. Earlier more then 1, 20,000 youth joined youth wing of the Congress and about 11,000 delegates will elect their leader.