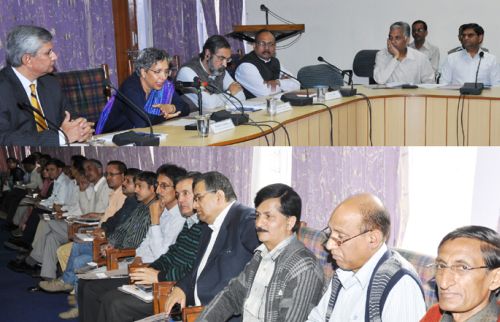 Chief Secretary Rajwant Sandhu said that departments of the State Government will formulate the Result – Framework Document (RFD) by 30th September in order to strengthen the governance. She was addressing the inaugural session of the second two-day long workshop on Result – Framework Document organized by the Planning department here today. Practical exposure to formulate RFD would be given in the workshop to ensure monitoring and appraisal of the departments.
Chief Secretary said that formulating of Result – Framework Document (RFDs) under Performance Management Evaluation System (PMES) PMES was essential for focusing upon medium and long term goals of the departments for every financial year which would hasten the pace of implementation of developmental programmes leading to accountability and transparency. She said that this mechanism would improve the overall performance by strengthening the follow-up and monitoring process besides developing measurable indicators of performance and physical outcomes.
Sandhu urged the officers to participate in the exercise in a pro-active manner to acquaint themselves about the document and added that it would play a significant role in bringing clarity about goals and providing continuity to the implementation process. She said that after formulating the document, it was also important to improve it year after year for ensuring over all development.
Dr. Prajapati Trivedi, Secretary Performance Management, Government of India delivered lecture on ''Performance Management of Government Agencies'' and '' Overview of International Experience and Lessons for Designing a Results Framework ''.
Present among others in the workshop were Deepak Sanan, Principal Secretary, Dr. Ajay Sharma, Director HIPA Dr. S.K. Shad., Advisor Planning, senior officers from Kerala and Karnataka governments, Representatives of World Bank and various departments of Himachal Pradesh.