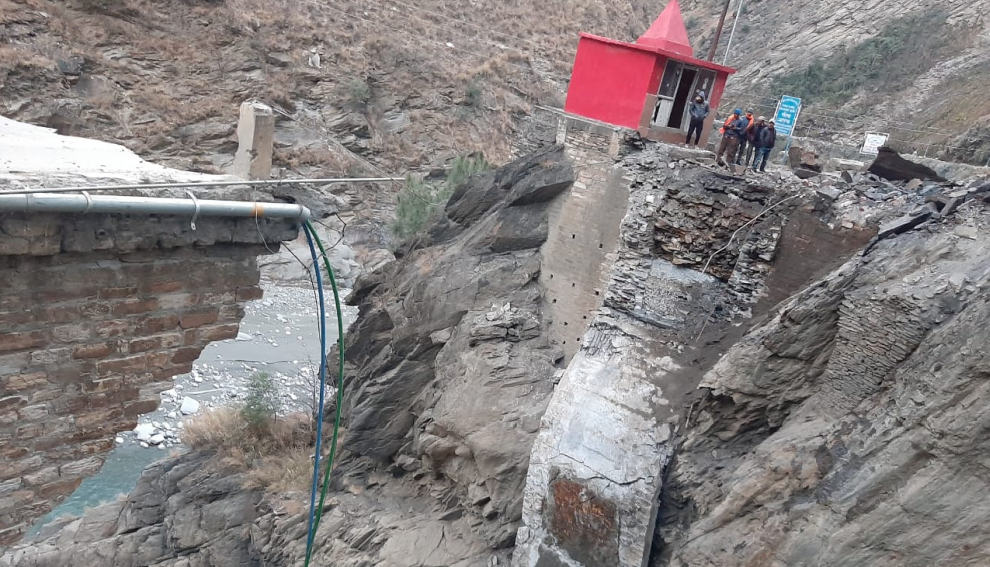 Chamba: Traffic on Chamba-Bharmour National Highway (NH 154A) was disrupted after a bridge in the Loona area in the Chamba district collapsed due to a landslide. However, no loss of life was reported in the incident.
Deputy Commissioner, Chamba DC Rana said that this 20-metre-long bridge on National Highway 154-A connects the tribal area of the Bharmour sub-division with Chamba.
The road connectivity to 28 panchayats of the Bharmour area has been cut off following the incident.
This is the second incident of a bridge collapsing in the Chamba district. On Friday, two vehicles were damaged after the Choli bridge collapsed in Holi village in Bharmour Tehsil, Chamba.