In an intelligence-led operation in the early hours of today, India Air Force struck the biggest training camp of Jaish-e-Mohammad (JeM) in Balakot in Pakistan occupied Kashmir (PoK).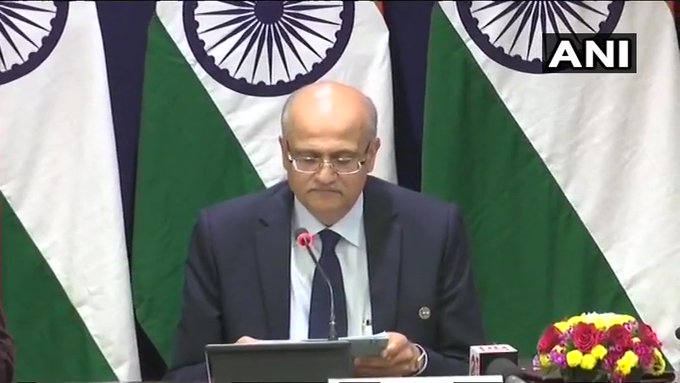 "In this operation, a very large number of JeM terrorists, trainers, senior commanders and groups of jihadis who were being trained for fidayeen action were eliminated," Foreign secretary Vijay Gokhale said in the Press Conference after the news broke out about surgical strike 2.0 in the media circles.
"Credible intelligence was received that JeM was attempting another suicide terror attack in various parts of the country, and the fidayeen jihadis were being trained for this purpose. In the face of imminent danger, a preemptive strike became absolutely necessary," Gokhale added.
Since the 14 February 2019 suicide terror attack conducted by Pak based terrorist outfit Jaish-e-Mohammad, leading to the martyrdom of 40 brave CRPF jawans in Pulwama, a befitting reply from India was on the cards. The country was boiling in the heat of revenge, and this strike by the eminent IAF officers is applaudable.
In the press briefing, wherein Ghokale refrained from giving out any further details or facing media questions, he said, "The Government of India is firmly and resolutely committed to taking all necessary measures to fight the menace of terrorism. Hence, this non-military preemptive action was specifically targeted at the JeM camp. The selection of the target was also conditioned by our desire to avoid civilian casualties. The facility is located in thick forest on a hilltop far away from any civilian presence."