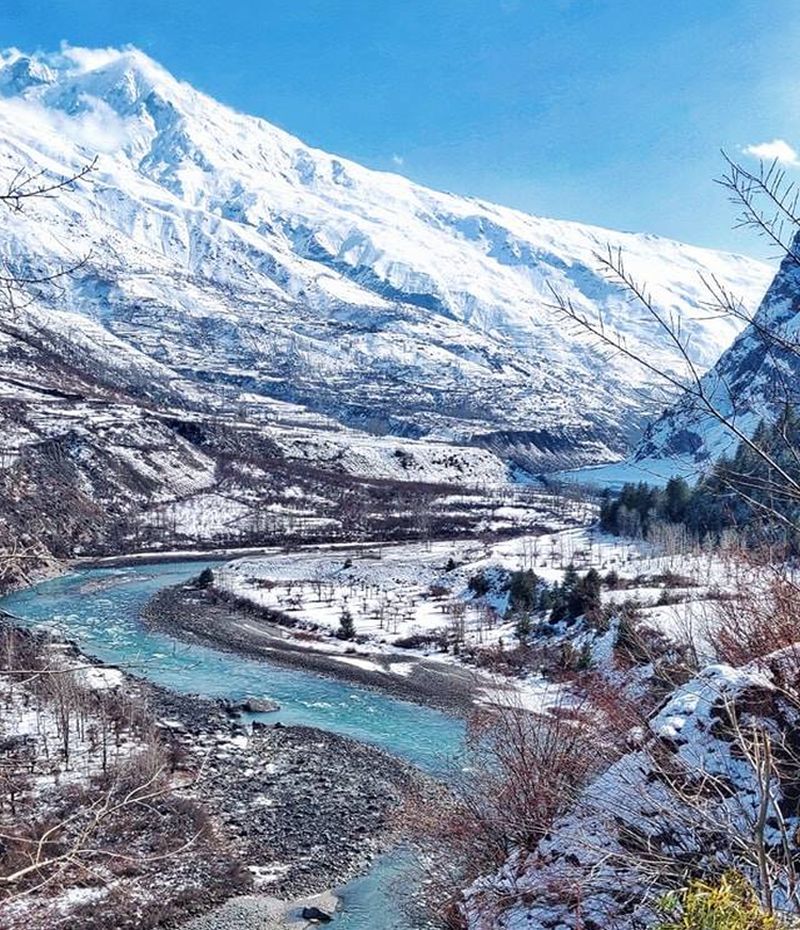 Winter season has already gripped Lahaul-Spiti district of the state. District has already received good amount of snow and have even damaged apple and other cash crop in the district. Rohtang Pass, which connects Lahaul-Spiti with rest of the world, have though opened for vehicular traffic, but it'll be closed in the coming few days. The district remains snow-bound and disconnected from rest of the country for coming five months and the state government ensured to supply essential items in the district.
State government official, in an official press communique, claimed of ensuring adequate quota of ration, LPG, petrol, kerosene oil, timber and other essential items till JuLahaul Spitine, 2019 so that people of the valley do not face scarcity of ration and other essential commodities during the winters.
He said that the department of Food and Civil Supplies has already supplied the ration, fuel, LPG, kerosene oil etc. as per the requirement of the people of Lahaul and Spiti including Kaza and more stock would be sent as long as the roads were open.
Keeping in view the heavy loss to the crops and fruits due to untimely snowfall and incessant rains in the month of September this year, the government has taken decision to provide ration at BPL rates to all the people of the valley for a period of six months. Not only that, the state government is also bearing cent percent expenditure on transportation of fodder to this tribal district.
He said that the state government also procured apple from the fruit growers of the valley through HPMC at a rate of Rs. 20 per kilogram as the apple crop was also damaged due to snow and heavy rainfall.
He said that the state government immediately took up the matter with the government of India to rescue the people stranded in Lahaul valley during September as a result of which, seven helicopters were provided and all trapped people were rescued safely.