Dr. Divender Gupta, an entomologist working at the Dr YS Parmar University of Horticulture and Forestry (UHF), Nauni, has bagged the prestigious Bharat Shiksha Ratan Award. The award is in recognition for his services in the field of agriculture education, research and extension. The Global Society for Health and Educational Growth, presented the award to Dr Gupta at a ceremony held at the Vithal Bhai Patel House, New Delhi.
Dr. Gupta is presently working as a Principal Scientist in the UHF's Department of Entomology. After a brief stint in the All India Agricultural Services, he joined UHF in 1990 at its regional station in Jachh. Upon shifting to the main campus, Dr Gupta got involved in academics in addition to research and extension activities.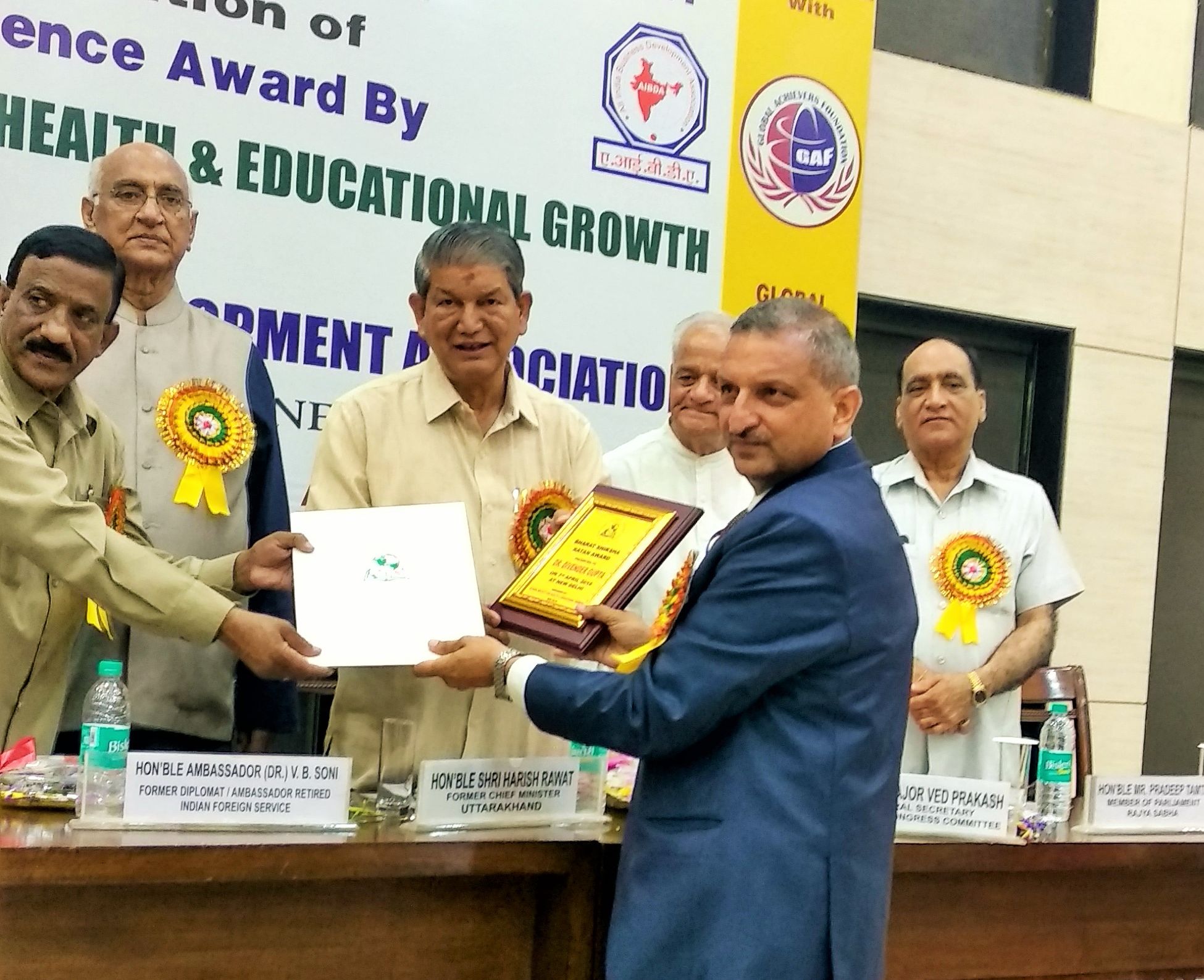 Dr Gupta's main work has been on fruit flies, which is a formidable pest of agro-horticultural crops causing losses to fruit and vegetable crops. He has provided solutions to a number of problems pertaining to fruit and vegetable entomology. Dr Gupta has also been a pioneer in studying population dynamics and management of fruit flies in the department.
He has devised management methods against fruit flies like the use of methyl eugenol based attractant traps using wooden blocks. This has also been included in the Package of Practices of the University and Spray Schedule of HP Horticulture Department. Dr Gupta has also evaluated a chemical, which helps in breaking of eggs inside the body of the fruit fly. He is undertaking further studies on this method. He presented this work at an International Seminar in Malaysia in 2016 in which participants from 20 countries took part.
Besides several research papers in reputed journals, Dr Gupta has five chapters, manuals and a number of bulletins to his credit. He attributed his success to hard work, inspiration from teachers, feedback from the farming community, and good wishes of family members, friends and students. UHF Vice Chancellor Dr HC Sharma and other faculty congratulated Dr Gupta on bringing laurels to the University.