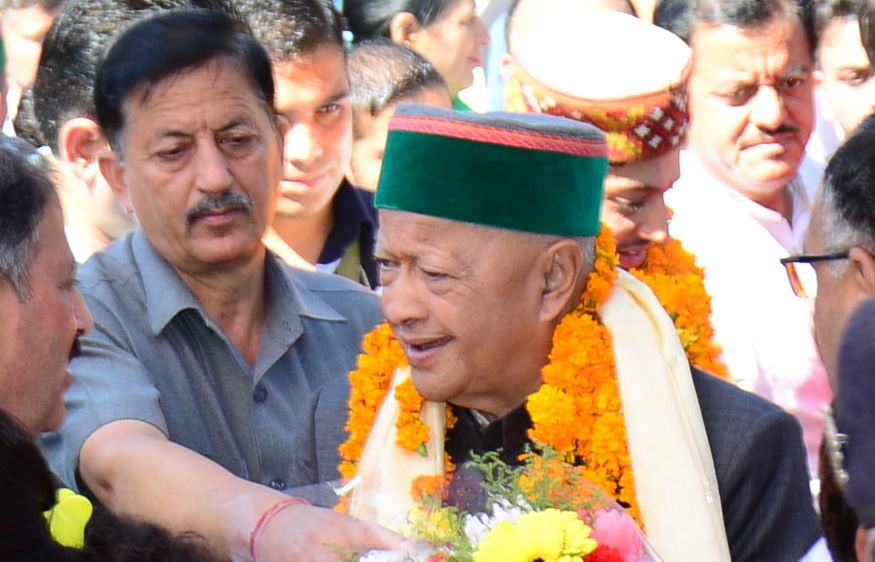 Kullu: Veteran congress leader Virbhadra Singh has asserted that only deserving candidates will get party tickets in the forthcoming assembly election.
Virbhadra Singh, while addressing party cadre at Sainj in Kullu district, said the tickets won't be issue to those who appear all of a sudden with his image on the banner or poster and starts demanding the same. He said
"I know in and out of everyone, and even of those who try to flatter me"
Chief Minister Virbhadra Singh rued that congressmen now days were faithful to a person and not to a party. He said that there was a massive change in congress of post-independence era and now. He quipped
"Now days those who do flattery were being seated and nominated on top posts, forgetting the very concept elections"
To rebuilt and strengthen the party, veteran leader suggested to make changes in the party set up. He said
"Earlier, the members or even the party presidents were elected right from block level, to district and to State. Elections were held for president of All India Congress Committees and the working committees. But this trend has been discarded now"
The factionalism and bitterness within the state Congress unit has come to fore recently. The Chief Minister Virbhadra Singh has time and again raised question over the functioning of state party president Sukhvinder Singh Sukhu. He even threaten not to contest the assembly election if state president wasn't removed.