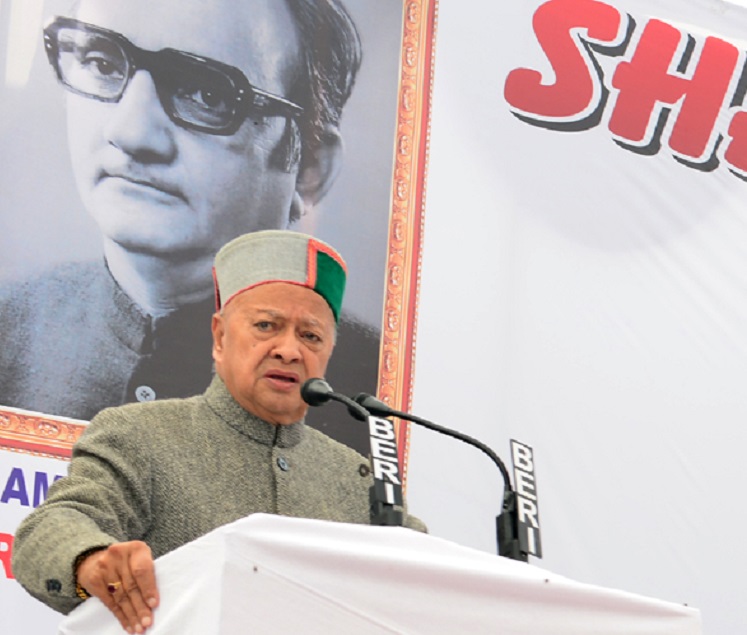 Jalandhar: The abolition of Planning Commission by the NDA Government and replacing it with National Institution for Transforming India (NITI) was a step taken in haste as it was not fulfilling the aspirations of State Governments in implementing the policies due to improper distribution of funds, stated Chief Minister Virbhadra Singh in a function at Jalandhar today.
The claims of NITI Aayog to building strong Centre States relations have fallen flat as the States were left in lurch because they were not taken into confidence before the formation of Aayog.
Veteran Congress leader said the States should have been consulted and the draft of the Aayog would have been prepared according to the financial needs and topography of the States.
Singh said that NITI Aayog has completely failed in itself, adding that States were not invited for any of the meetings except one or two.
The Planning Commission had been functioning in an efficient manner and the economists involved therein knew about the financial needs of the States but scrapping the Commission overnight was not a pragmatic decision, said the Chief Minister.
NITI Aayog' or the National Institution for Transforming India was established by the Narendra Modi government to replace the Planning Commission.
The stated aim for NITI Aayog's creation was to foster involvement and participation in the economic policy-making process by the State Governments of India. The emphasis is on bottom-up approach and make the country to move towards cooperative federalism.
NITI Aayog acts to allow states to deepen their policy engagement with the Central Government. For this purpose, NITI's Governing council includes Chief Ministers of all States and Lieutenant Governors/ Administrators of Union Territories. Taking the involvement of States in the country's policy decisions a step further, we have also constituted Sub-Groups of Chief Ministers to settle complex issues.