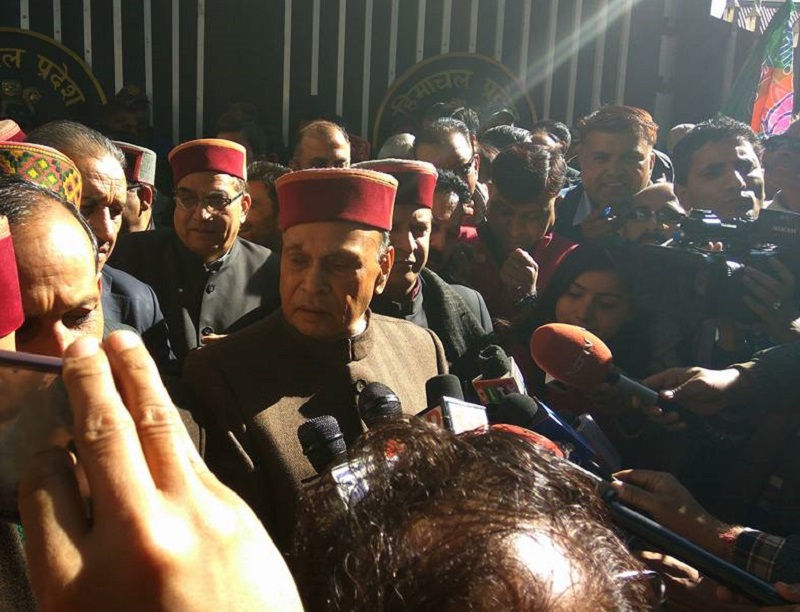 Shimla: Himachal Pradesh BJP submitted 77 pages long charge sheet against Congress led state government to the Governor Acharya Devrat today. Accusing Virbhadra Government for corruption, BJP claimed that the development activities has come to standstill and there's no iota of governance in the state.
BJP claimed the Land mafia, liquor mafia, drug mafia, forest mafia and transfer mafia were highly active in the past four years. Chief Minister was busy protecting himself form the corruption charges and cases registered in the Court, BJP charesheet further read.
Listing most of the department, board, ministers, Chief Parliamentary Secretary, vice-chairmen and Congress leaders in the much hyped Chargesheet, BJP has clearly targeted at the forthcoming election slated to be held next year.
BJP has levelled serious allegations against Chief Minister Virbhadra Singh, and accused him a protector and guardian of the corruption in the state. BJP blamed CM for misusing his position.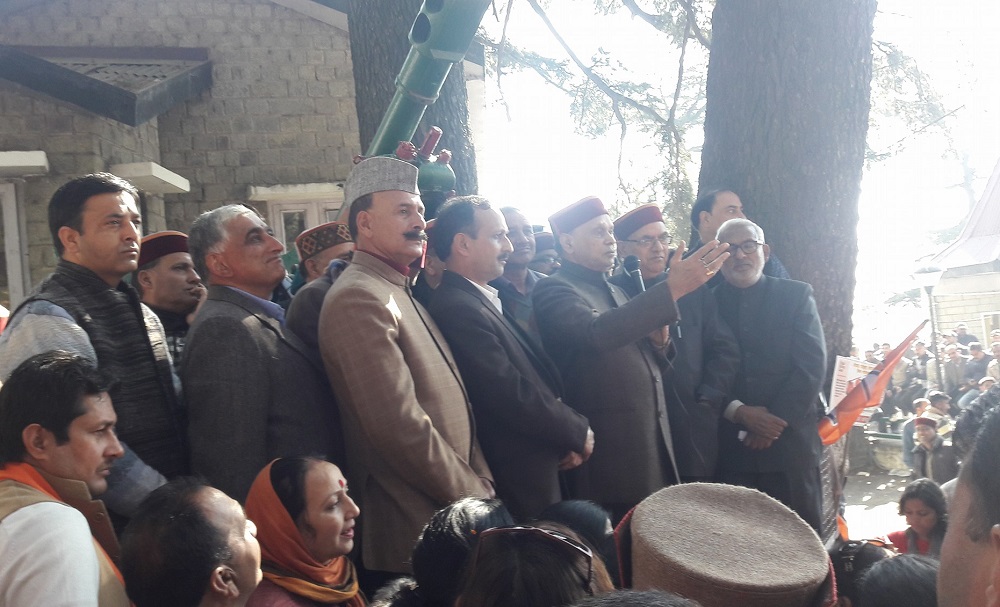 Earlier Morning, BJP leaders led by Leader of opposition Prem Kumar Dhumal, Union Minister JP Nadda, state party president Satpal Satti along with other party leaders and thousands of party workers marched to the Rajbhawan.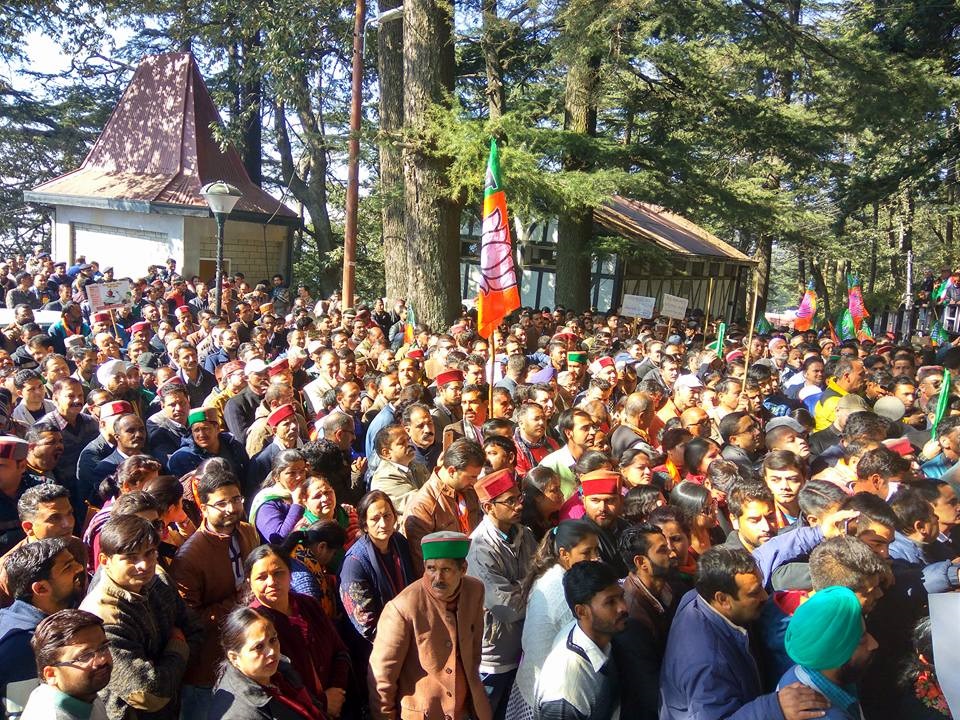 Congress take of Chargesheet
Chief Minister Virbhadra Singh has ridiculed the accusations of BJP and termed the charge sheet a bundle of lies. He said that it was an old habit of the BJP to levy false charges as twice during the previous tenure of BJP, he was implicated in false charges and twice faced the session trial and was acquitted.
Meanwhile, Vidya Stokes, Kaul Singh Thakur and Sujan Singh Pathania have also termed the charge sheet as a bundle of lies and nothing except a desperate bid to mislead the people of the State by leveling unsubstantial charges. They said that all the charges levelled against the Ministers are mere figment of imaginations and there is not even an iota of truth in the allegations.
The Ministers said the State BJP leaders were making hue and cry over the charge sheet for the last few months but it has proved to be as flop exercise as nothing concrete has been revealed in it. The fact is that BJP has nothing to say against the popular State Government being headed by Shri Virbhadra Singh.
Reacting to the accusations of corruption, they said the State Government has been adopting the policy of zero tolerance towards corruption and if BJP leaders have any solid evidence of corruption against the government, they should go to the Lokayukta, otherwise, should seek apology from the people of the State for making false charges.
They reminded the BJP leaders that it was during the regime of Dhumal Government that corruption and nepotism was at its peak and various serious irregularities were committed to favour few people and thus ousted by the people of the state from the power.