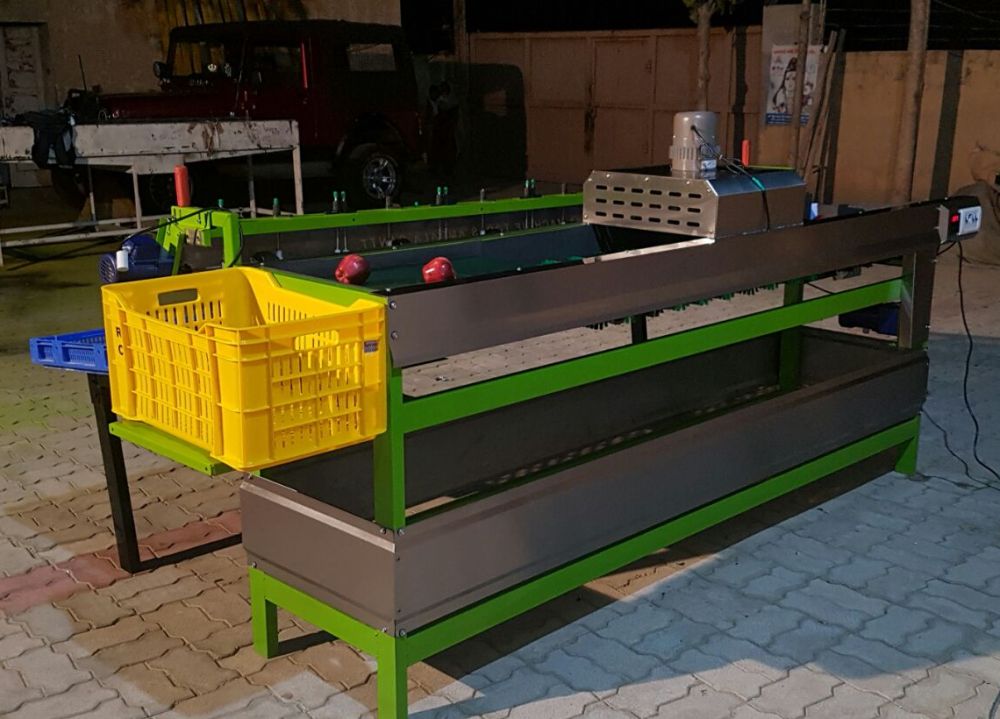 Apple Grading Machine maker Vishvkarma Machine Tools (VMT) has launched new Apple Grading Machines with the view to make its product more user-friendly and effective. Lucky Dhiman, MD, VMT claimed the new machine is easy to operate and effective for the small growers.
Measures 2400mm x 800mm (8'x2'-6"x2'-9"), this portable grading machine comes with an electric motor of 1HP Single phase and can easily grade 100 boxes in a day (8 hours), consuming very little power, which makes it suitable for every grower. It has six different sizes of grading with three adjustable partitions in plastic bins.
This machine can sort, brush (clean) and Grade apples efficiently without wasting much time while maintaining accuracy to grade fruits of different sizes in different containers. The Apple Grading Machine ensures that fruit does not damage in this process a wee bit.
The locally assembled machine is powered by the imported Japanese motor and sheet metal jobs have been done by using the latest CNC machines to provide more accuracy and reliability for the long-term uses.
VMT has been engaged in the manufacturing of high-quality grading machines for the last 21 years. From its manufacturing facility at Ambala, the company has been high on delivering the promises it has made to the customers at the time of selling the apple grading machine.
Apple packaging is labour intensive, but the VMT machine gives freedom to the apple growers and saves them from burning deep holes in their pockets.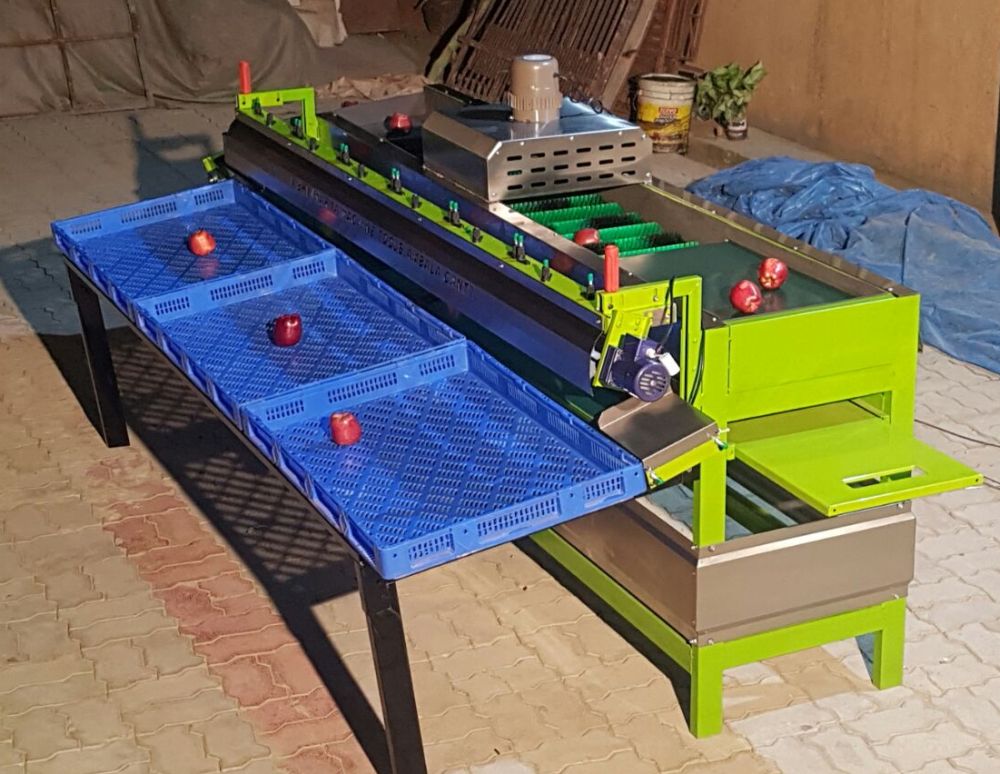 Apple industry today thrives in a highly competitive volatile market. To escape from this volatility, the only saviour to those engaged in fruit marketing is 'quality' that is seen not only in the kind of fruit we market but also in the way we present it to the prospective customers.
Given the traditional system of grading fruit, no doubt the evenness expected in the fruit graded is impossible to achieve. Therefore, it becomes even more imperative in today's times that the farmers turn to a mechanized form of grading. Properly graded fruits not only reduce the handling costs in terms of proper storage but also prevents any damage to the precious produce before it reaches the market. All this ultimately translated into a better price for the producer and the marketer.
Interested apple growers can contact Vishvkarma Machine Tools on +91-9896091276, +91 9896376054 and also available through email at [email protected].