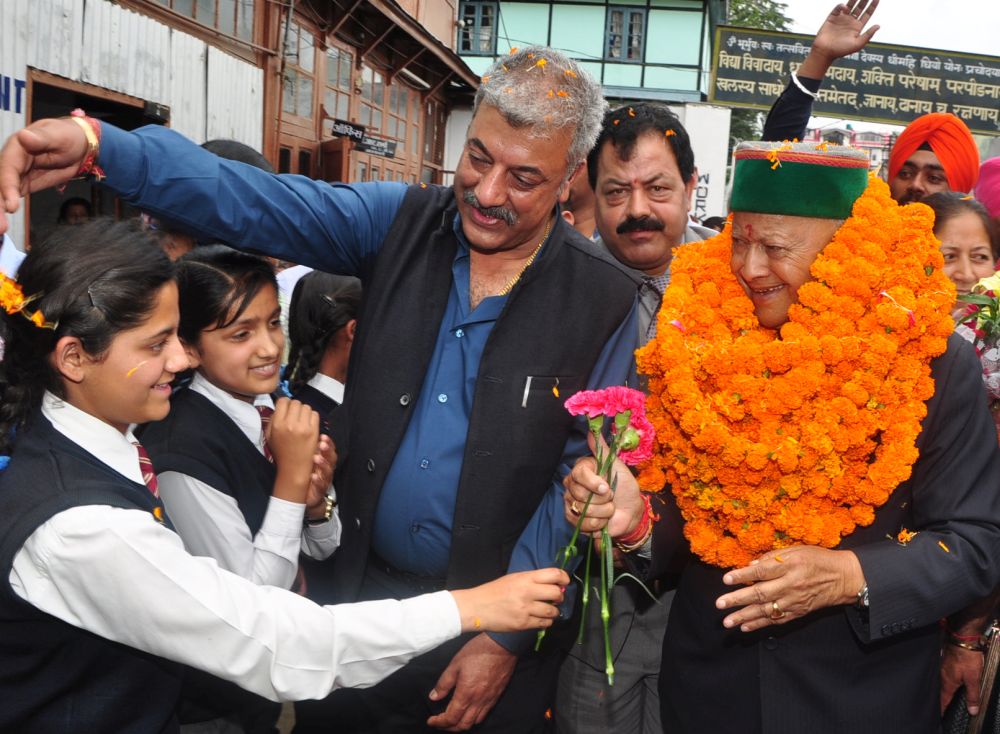 Shimla: To end water shortage problem in the Shimla city, the state Government has approved new lift water supply scheme from Kol Dam.
This ambitious project is expected to cost Rs. 250 crore, and the State taking loan from Asian Development Bank or World Bank through the Government of India to fund it. The scheme would solve the water problem of the town and its surrounding areas and would ensure regular water supply for another around 100 years.
Chief Minister Virbhadra Singh, while addressing a public meeting at Ganj Bazar here after laying foundation stone of Sanatan Dharamshala-cum- Multipurpose Hall to be constructed at a cost of Rs. 1.5 crore, said the Shimla town was being beautified and various basic facilities were being developed to facilitate the local people as well as tourists.
The Government was spending Rs. 150 crore on beautification of the town by financial assistance from Asian Development Bank besides its own resources. He said that Anaj and Sabzi Mandis would be shifted to some suitable place to decongest the Lower Bazar. He lauded the efforts of Sanatan Dharam Sabha, Shimla for its humanitarian initiatives.
The Chief Minister also laid the foundation stone of Multipurpose Stadium in Engine Ghar ward of the Sanjauli area to be developed by the Youth Services and Sports department at an estimated cost of Rs. 1.86 crore. He also directed for preparing a comprehensive plan to widen the roads in Sanjauli area besides constructing new roads and developing civic amenities.
Local MLA Suresh Bhardwaj thanked the Chief Minister for taking up various developmental projects for the Shimla town, and asked to direct the Municipal Corporation Shimla for not charging extra billing on water besides unnecessary sewerage cess.
Vice Chairman, H.P. Tourism Development Corporation Harish Janaratha also thanked the Chief Minister for providing liberal financial assistance for various developmental and beautification projects for Shimla town.
Mayor Sanjay Chauhan, Deputy Mayor Tikender Panwar, Director Higher Education Dinkar Burathoki and other prominent persons were also present on the occasion.