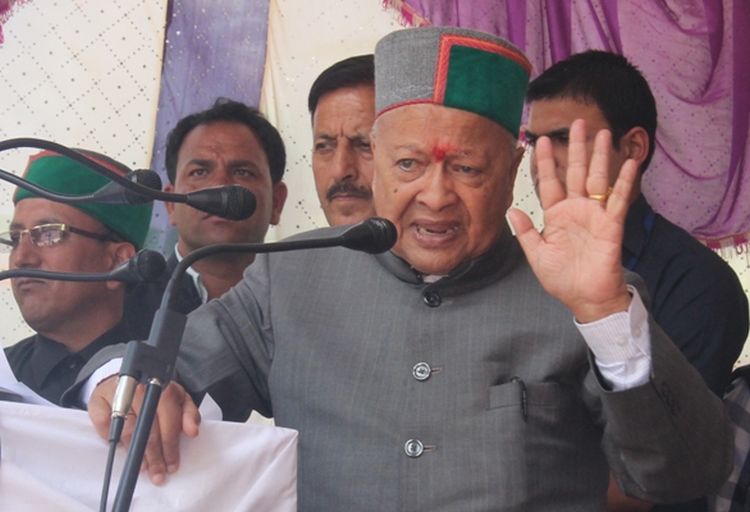 Killar/Pangi: Himachal Pradesh Chief Minister Virbhadra Singh directed to assess the work of government officers who fail to monitor the ongoing development projects within their jurisdiction and fail to ensure their completion well in time.
Irked over the delay in construction of hospital building at Killar, the Chief Minister said the work of building which would had been completed within six months was still moving at snail pace since last two years. He directed to speed up the work of the hospital building and declared deadline for completion of the same by 15th October.
The Chief Minister also directed to black list the contractor who had undertaken the work. "We are not on whims and fancies of such contractors who delay the work causing loss to state exchequer and who are responsible for delaying benefits of development to the people", he said, and issued strict direction to all concerned departments that no government tenders be given to such contractors in future who don't take their task seriously.
Chief Minister Virbhadra Singh also directed that the two blocks of building under construction should be connected by sub-way. Chief Minister said that the responsible and talented officers were sent to tribal areas to ensure development of these areas. He exhorted the officers in Tribal areas to work with dedication and serve the people selflessly.