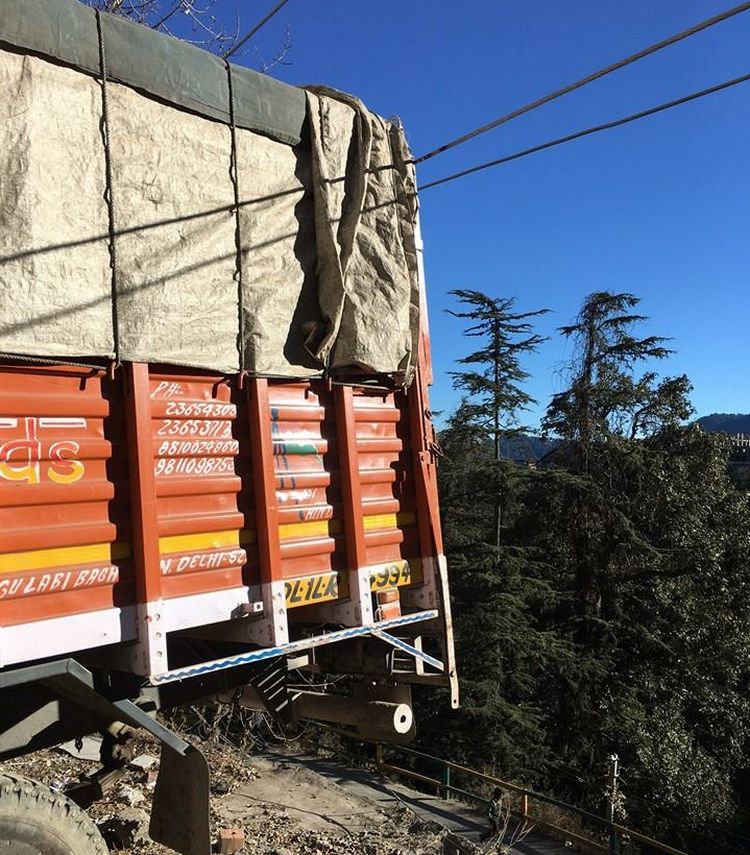 Shimla: In a tragic incident, a truck driver was electrocuted to death near Indira Gandhi Medical College Shimla today morning. The incident happened when the driver was parking Eicher Truck No.DL-1LR-4994 and it came in contact with high-power transmission line.
A truck driver was identified as Hakim Singh and died on the spot while another person was seriously injured. The truck was carrying Magnet power supply Machine of IGMC.
Survivor, while narrating the incident to the police, said that while taking vehicle out from the parking it came in the contact of electricity wires crossing over the Vehicle and explosion took place in the vehicle and tyres caught the fire and driver Hakam Singh died on spot.
The Shimla police has registered a case of endangering life or personal safety of others.