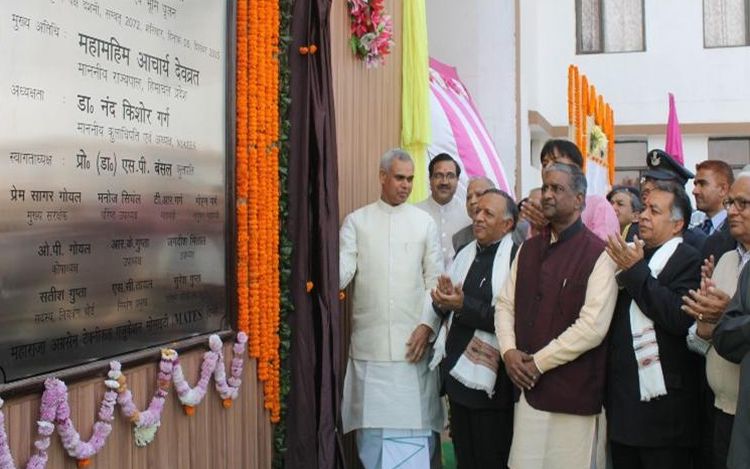 Governor Acharya Devvrat said that good governance was the collective responsibility of all of us and every person should be sensitive towards the right of fellow citizens in order to achieve the objective.
The Governor was addressing the National Law Conference on Human Rights and Good Governance organised by Maharaja Agrasen University at Baddi in district Solan today. Acharya Devvrat said
"truly educated and civilized person was one who recognized the rights of others and people should learn to discharge their own responsibilities sincerely then their rights would be automatically protected. Rights and duties go hand in hand and such a society where citizens were aware witness fast development"
He further added that our conduct played an important role in bringing about good governance and people at the helm of affairs should inspire others by setting an example of ideal conduct.
The Governor called upon the teaching community to take up the challenge of shaping the destinies of youth. He stressed upon instilling moral values, sense of patriotism, and spirit of social service and principles of good conduct in young citizens for the bright future of nation.
He said that the country would march ahead on the path of growth only when youth participated in mainstream activities and campaigns for eliminating social evils. He said that teachers must sensitise the students about these and inculcate human values in them.
He said that our country was known for best education and knowledge in ancient times and 'Guru-Shishya' tradition was responsible for this fame. This needed to be revived again, he added. He said that teachers should set a good example of conduct as well as knowledge and inspire children to follow their footsteps. He urged the teaching community to serve with devotion and be ideal human beings and teachers.