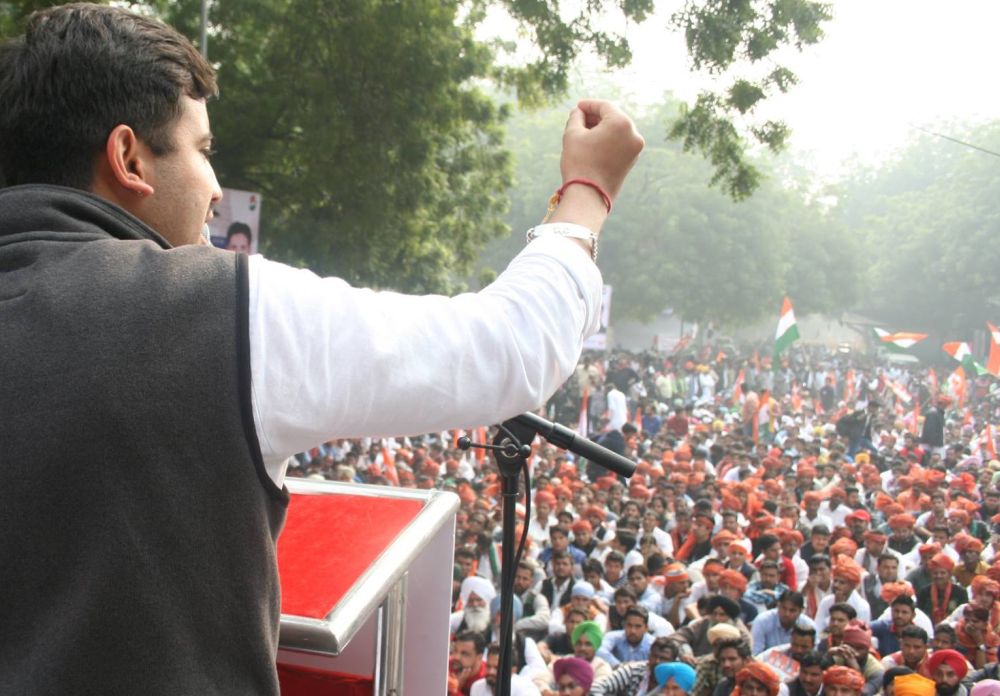 Claiming of growing intolerance in the country, Himachal Pradesh Youth Congress President Vikramaditya Singh led a protest rally of the state youth congress activists at Jantar Mantar in national capital.
Vikramaditya, while addressing the rally, voiced concern over the rising intolerance in the country. He said that writers, artists, academicians and Scientists from across the country have voiced their concern and many of them have returned their national awards in order to protest. However, Prime Minister Narendra Modi and his government is conspicuously silent on the issue.
He questioned why Union Government is been dismissive of the growing protest movement and demanded Prime Minister Narendra Modi's statement on this issue. He said,
"if he really concerns about sab kasath sab kavikas he must act against those leaders who have been repeatedly fueled the issue"
Vikramaditya claimed that, never before in the history of free India that the Nation has seen the kind of 'Intolerance' and 'Atmosphere of hate and intimidation' that has led to an unprecedented anguish leading to the conscience keepers of our country to return their 'Badges of Honor' to the Government.
Later protesters took rally towards parliament, but have been detained by police as clashes broke out near the Parliament street police station. Police has brought out water cannons to bring protesters under control. Those protesting also seen bringing down police barricades.