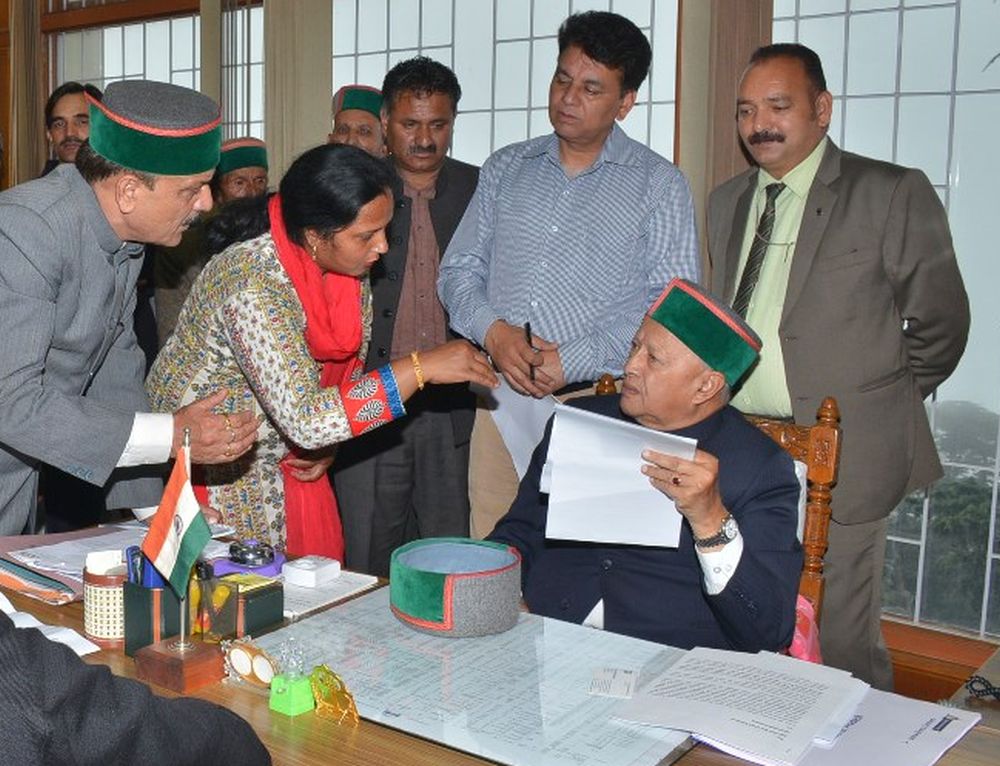 Stalemate at Parliament reached Himachal as BJP leader and Cabinet Minister Ravi Shankar Prasad rakes up corruption charges issue against Himachal Pradesh Chief Minister, which is in the High Court of Delhi, again.
Union Minister Ravi Shankar Prasad, in a press conference in New Delhi, shortly after Congress created deadlock in the house, advised Congress to look into its own set up. Ravi Shankar Prasad accused Himachal Pradesh Chief Minister for accepting bribe from a private firm to buy a farm house in Mehrauli and revised income tax returns, which was showing exuberance rise in his income.
The Chief Minister has denied the allegations regarding his income tax returns leveled by Union Minister and termed it political vendetta.
He said that the matter regarding his income tax returns was pending before the Hon'ble High Court of Delhi and in various appellate authorities in Income Tax Department and IT Tribunal. He said that he had already submitted his Income Tax details to concerned authorities and the matter was being looked by Court where detailed reply has been filed by CBI and IT department.
The Chief Minister further added that it's inappropriate for anybody to comment on the matter since it was subjudice, and advised BJP to wait for the decision of the Hon'ble Court.
Virbhadra Singh said that the BJP was totally exposed on the issue of corruption involving its senior leaders who were involved in various matters against whom the BJP was turning a blind eye. He said that the Congress leaders were being targeted by the BJP leaders with a political motive to divert public attention from their own wrong-doings.
Cabinet Ministers and state Congress have came in Chief Minister's support and termed the allegations as an attempt to divert the attention of general public from Lalitgate and Vyapam scam.
Ministers Vidya Stokes, Mukesh Agnihotri and Prakash Chaudhary have termed the allegations unwarranted and blamed BJP leaders for indulging in witch-hunting and deliberately targeting the Chief Minister to settle political scores.
State Congress Spokesperson Naresh Chauhan said that Union External Affairs Minister Sushma Swaraj and Rajasthan Chief Minister Vasundhara Raje had helped Lalit Modi who is a fugitive of law and various law enforcement agencies are looking for him in various cases including black money and money laundering case.
Chauhan questioned the silence of Prime Minister Narendra Modi on these issues and said that Modi had promised to provide corruption free governance to the people of the country during Lok Sabha but now he is keeping mysteriously mum.
The BJP has earlier raised the issue and dared Chief Minister to clarify his stand on the corruption allegations.