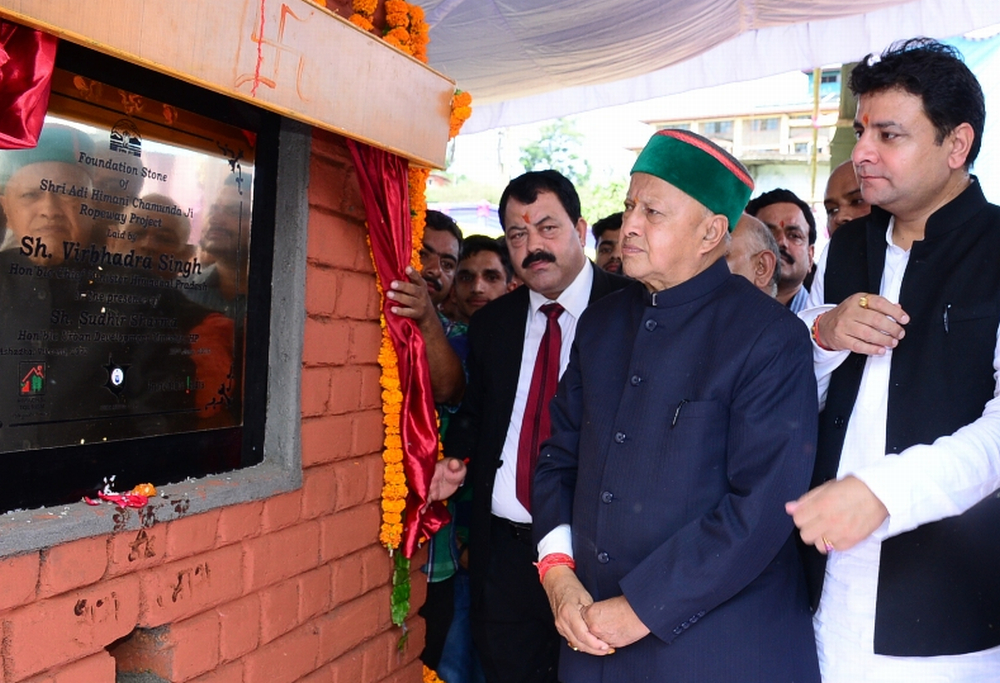 Chamunda: Chief Minister Virbhadra Singh today laid the foundation stone of Himani-Chamunda ropeway projects near Chamunda temple in district Kangra.
The Department of Tourism and Civil Aviation is the commissioning authority for the project and would cost Rs 200 crore.
Aiming to tap tourism potential of the region, the ropeway would connect lower Chamunda Temple to Himani Chamunda and would ply passengers in only 18 minutes. The Himani-Chamunda ropeway would have two sections or stoppages and separate commercial areas would also be developed there.
Urban Development Minister Sudhir Sharma revealed that all ropeway components including drive gears and cabins would be imported.
Ministers believe that ropeway would help in promoting tourism activities in the region.
Virbhadra Singh also laid foundation stone of marketing yard /vegetable market at Passu near Dharamsala which will cost rupees five crore.
Chairman HP State Marketing Board, Subhash Manglet said that the yard will have 30 shops besides offices and residential facilities for the employees.
Manglate said that marketing yard would have outlet/ booth to facilitate marketing of herbal plants, milk, eggs etc.