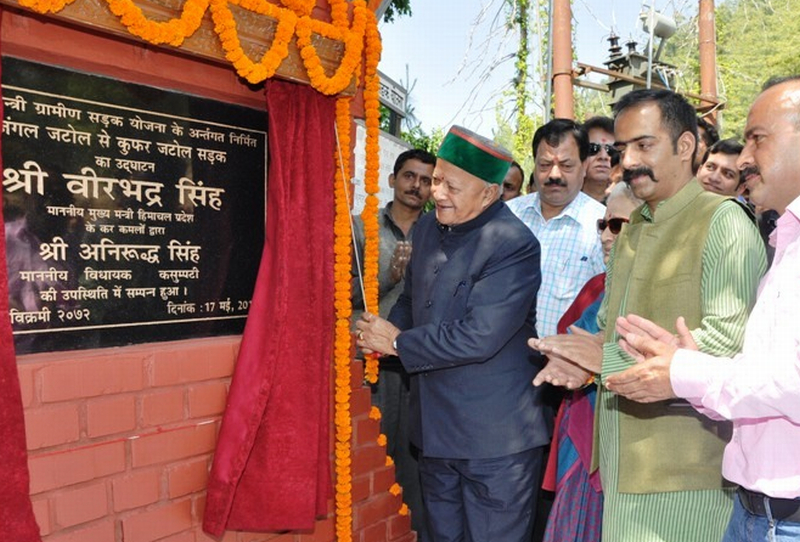 Chief Minister Virbhadra Singh announced to construct road from Satlai to Peeran via Deothi and promised to incorporate the road project in the annual plan.
The Chief Minister, while addressing a public meeting at Peeran in Kasumpati assembly segment today, announced tarring and metalling of 1.3 kilometer of road from Jagher Nallah to Nariga Bridge along the boundary of district Sirmaur.
The Chief Minister announced community centre for Peeran. He also announced construction of new school building of senior secondary school at Peeran along-with science block and up-gradation of middle school Dhaali to government high school. He announced to upgrade sub-health centre Trai to primary health centre.
The Chief Minister said that efforts were made to make Himachal Pradesh the most developed State amongst other hilly States of the country. The State was fast progressing and today Himachal was second in terms of literacy after Kerela.
Earlier, Anirudh Singh, MLA Kasumpati, welcomed the Chief Minister to his home segment and thanked him for providing bus service to Peeran and also for other announcements worth crores of rupees.