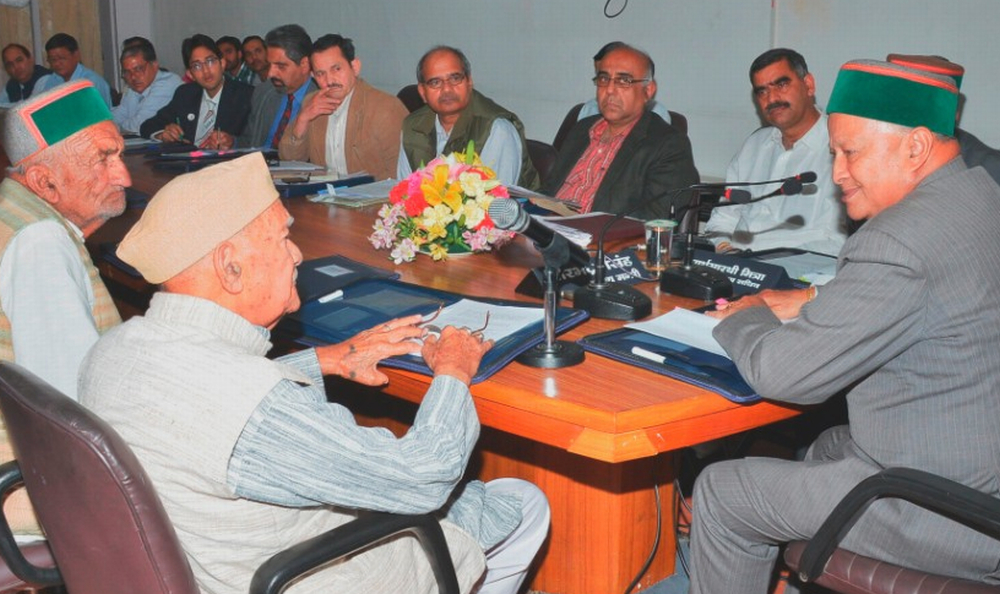 To commemorate freedom fighters, Chief Minister Virbhadra Singh has announced to construct a memorial of the freedom fighters at Dari near Dharamshala with names of all the freedom fighters of the State engraved on it.
The Chief Minister, in the 17th meeting of the H.P. Freedom Fighter Welfare Board here today, also announced to construct a circuit house at Shimla to facilitate the freedom fighters and their wards.
He directed the public works department to provide roads connectivity till the residence of recognized freedom fighters at the earliest.
Chief Minister Virbhadra Singh said that the freedom fighters were the pride of the nation and their patriotism and valour will ever remain a source of inspiration for the younger generations.
Virbhadra Singh said that the State Government was resolute to safe guard the interests of freedom fighters and various initiatives had been taken to ensure their welfare.
The state government has started program like Himachal Pradesh Freedom Fighter Samman Yojna, which is benefiting 739 beneficiaries including 84 freedom fighters. The freedom fighters were being provided boarding facility in Himachal Bhawan at Delhi and Chandigarh on the analogy of former MPs and MLAs. One seat each had been reserved in professional training institutes, medical colleges, dental colleges and ayurvedic colleges for their wards and they were also being provided two percent reservation in government and semi-government services.