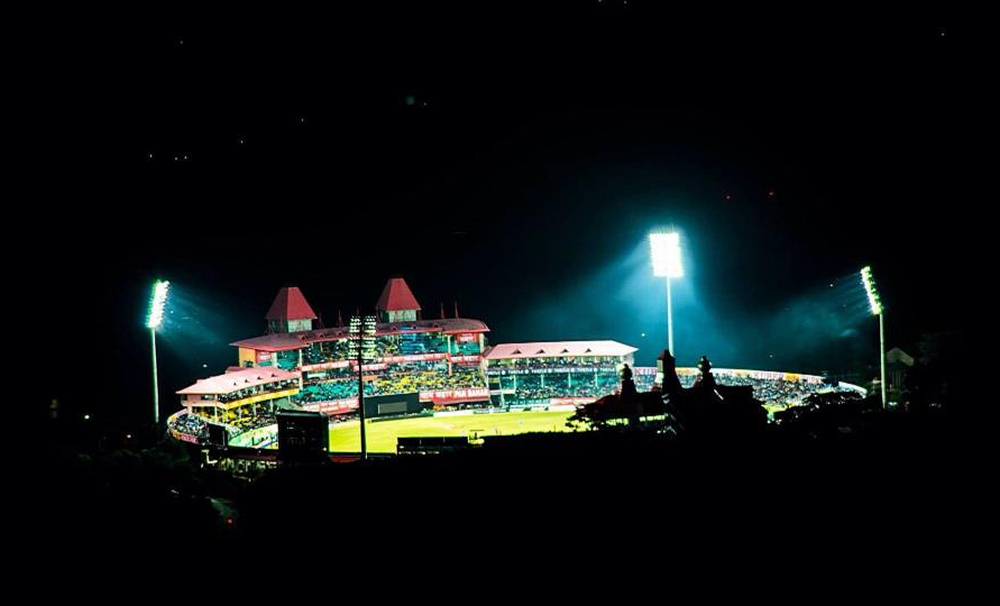 Arun Dhumal, younger son of veteran BJP leader and former Chief Minister Prem Kumar Dhumal, has ridiculed the allegations of Chief Minister Virbhadra Singh over HPCA and termed them unfortunate and misleading.
Younger Dhumal, in a press statement, slammed CM for using derogatory words against leader of opposition Prem Kumar Dhumal and MP Anurag Thakur during his Hamirpur public meeting. Arun Dhumal denied allegations of Singh and accused him for making such statements only to cover up his misrule, nepotism and failure in governance. Dhumal said
"I am quite surprised that Shri Virbhadra Singhji has maintained complete silence regarding his infamous orchards producing 'Golden Apples' and crores of rupees taken from Vakamulla Chandershekhar in a quid – pro-quo arrangement. He has been shying away from media under the pretext that the matter is sub-judice. But on the other hand, he is misleading the people of the state regarding HPCA affairs while Hon'ble Supreme Court has stayed this matter"
Hailing HPCA's achievements, Arun Dhumal said that HPCA, under Anurag Thakur, has made Himachal proud and cricketing facilities at Dharamshala stadium have been appreciated across the world.
However, due to the repressive attitude of Virbhadra Singh, IPL shied away from hosting any match at Dharamshala, which is even resulting of losing revenue for the debt ridden state exchequer.
Arun Dhumal has challenged Virbhadra Singh for an open debate on issues including HPCA and corruption charges against. He also announces to expose Chief Minister's misdeeds through media on 16th and 17th April.