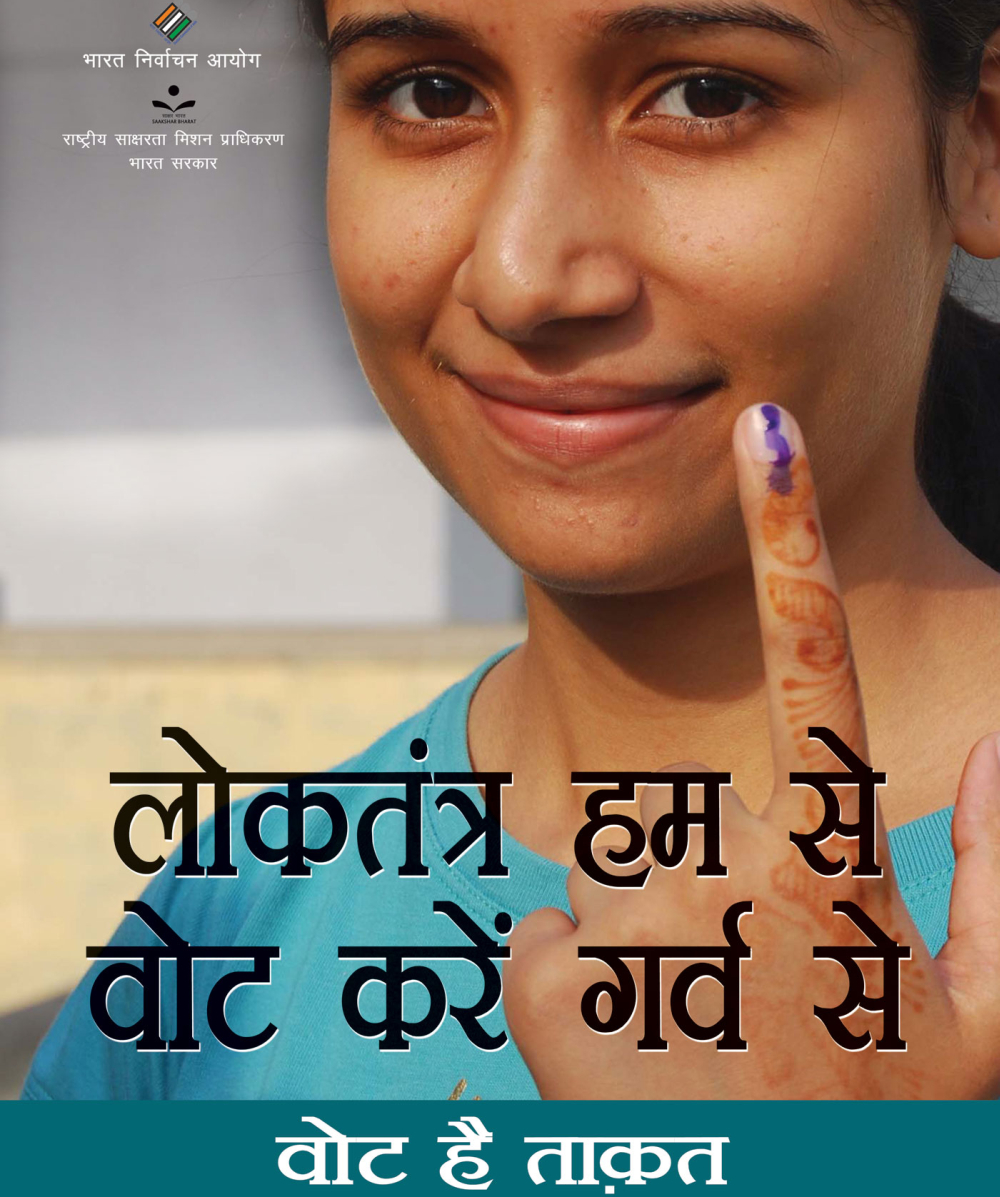 Aiming to make error free and authenticated electoral roll, the Election Commission of India has launched "National Electoral Roll Purification and Authentication Programme" (NERPAP)today and will be culminated on 31st July, 2015.
During the programme, Electors Photo Identity Card (EPIC) data of electors will be linked with Aadhar data of UIDAI for the purpose of authentication. NERPAP will focus on improving image quality of electors along with sorting issues like corrections of errors etc.
Booth level Officers would make house to house visit in a phased manner between March and June, 2015 for authenticating electors details in respect of every elector and would provide Form 6,7,8 and 8A so as to apply for a fresh enrollment, correction, deletion or transposition, if asked for. The Booth Level Officer will also collect information pertaining to Aadhaar number, mobile number, e-mail ids of the electors unregistered eligible voters. In case any house is found locked or the family member fails to provide complete information, the Booth Level Officer will leave behind a request letter and will revisit that house subsequently for collecting the said information in the prescribed format.
Electors details could also be linked with the Aadhaar number by visiting the Election Commission of India's website. This information can also be provided by the elector unregistered eligible voter by way of sending an SMS or by e-mail to District Election Officer or by making a call at toll free no. 1950. In addition to this, photo copies of Aadhaar Card and Electors Photo Identity Cards can also be submitted to the Booth Level Officers or in the office of Electoral Registration Officer or District Election Officer.
Chief Electoral Officer Shri Narender Chauhan said that a person having registration of elector at two places was a punishable offence under the provisions of Section 31 of Representation of the People Act, 1950. He said that an opportunity was being given to all such electors who have been enrolled at more than one place to apply for deletion in Form7 from all such place or places excepting the place of their ordinary residence.
Chauhan said that linkage of elector data with Aadhaar number would check dual registration He urged all electors and Political Parties to extend their full cooperation for making this Programme a success.