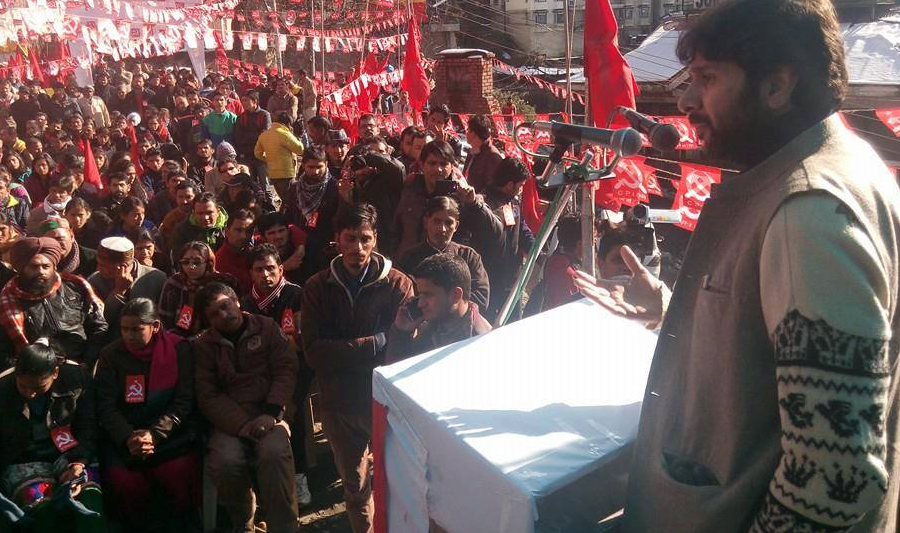 The Himachal Pradesh CPM has strongly condemned the central government for starving the state of Himachal Pradesh for want of MNREGA funds.
CPM leader Tikender Panwar, in his pres communiqué, claimed the NDA led Union government has slashed the grant by over 50 percent and thus people working under this scheme haven't been paid wages since last 6 months.
Panwar said the state was supposed to get an annual grant of Rs 670 crores, but the party that sang the rhetoric of 'ache din' has reduced it to Rs 355 crores. Reduction in grant has severely affected the functioning of this scheme especially in the districts of Mandi, Sirmour, Una and Shimla were galloping fast under it, he further added.
CPM leader has asked the Chief Minister, who is in Delhi for the NITI Aayog meeting, to take up this matter vigorously. He also asked the state leadership of the BJP to openly condemn the Union Govt move and prevail on their central leadership to increase the grant under MNREGA.
He said that over the years MNREGA has proved beneficial especially in the far-flung region of the state and had successfully created new job avenues, besides contributing developing in their own region. Panwar said the reduction in the grant will only cripple the entire scheme and would affect poor people adversely.