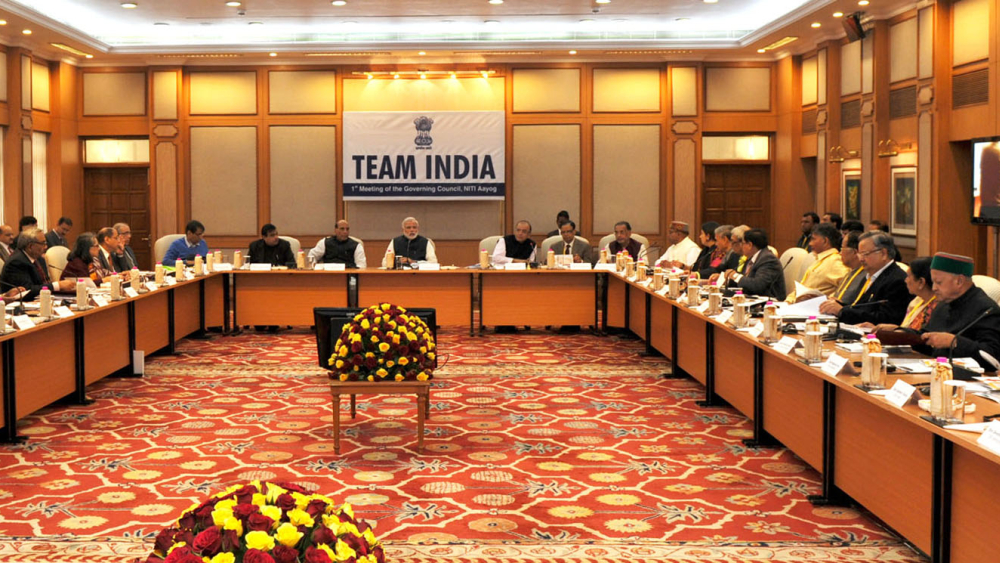 New Delhi: Chief Minister Virbhadra Singh pitched for establishment of Permanent Regional Council and creation of a separate Hill Division for Hilly States and Special Category States to cater to the aspirations of the people of these States.
The Chief Minister, in the maiden meeting of Governing Council of NITI Aayog at 7- Race Course in New Delhi today, which was convened to give proper shape to Aayog and also take views on different developmental aspects and schemes from important stake-holders of the Country, advocated that the proposed Hill Division in the NITI Aayog could act as a permanent secretariat for this Regional Council.
Chief Minister also suggested representation from the States by rotation in the Executive Body of the NITI Aayog, irrespective of political party in the power in the States. He stressed that the resource allocation for financing the Annual Plans in the shape of Special Central Assistance and Special Plan Assistance should continue to flow to the Hill States, keeping in view the peculiar challenges prevailing in these States.
Singh also suggested that the process of consultation between the Vice Chairman, NITI Aayog and Chief Ministers as well as between the CEO of NITI Aayog and Chief Secretaries should continue for finalization of Annual Plans.
Stressing the need for creating enabling environment for industries, Virbhadra Singh advised to ser up a definite mechanism to clear projects in time-bound manner. He demanded that hilly and special category States should be provided special package of incentives to attract industries so that 'Make in India' programme may not remain confined to few already industrially advanced States. He also urged for liberal funding to protect handicraft sector in such States.
Virbhadra Singh raised the issue of delegation of power under the Forest Conservation Act in respect of hilly and special category States and suggested that roads should be covered in the list of permissible projects so as to ensure timely execution of various developmental projects. He also raised the issue of delegation of powers to issue environment clearances of hydro-power projects to the States to harness the clean energy expeditiously.
He also raised his concern over the curtailment in allocation of funds under MNREGA.
In the maiden meeting, the Prime Minister Narendra Modi has announced to constitute three sub groups of Chief Ministers under the NITI Aayog.
• Sub-group to study the 66 Centrally Sponsored Schemes and recommend which to continue, which to transfer to states, and which to cut down.
• Sub-group to recommend how NITI Aayog can promote skill development and creation of skilled manpower within states.
• Sub-group to decide on institutional mechanisms to be evolved and technological inputs, for ensuring that commitment to Swachh Bharat becomes a part of our life in perpetuity.
Additional Chief Secretary V.C.Pharka and Principal Secretary (Finance) Srikant Baldi also participated the meeting.