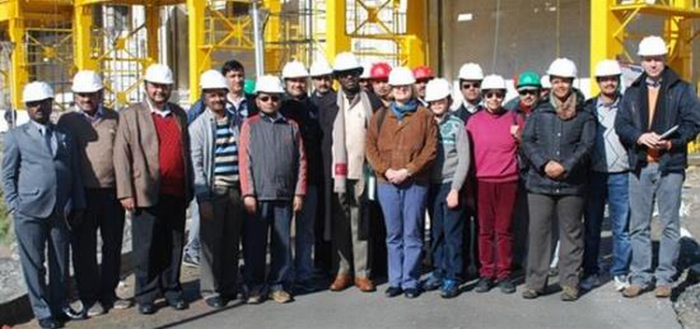 To inspect the working of all six units of the 412 MW Rampur Hydro Power project, a World Bank officials' team visited Power Project and oversees its overall working.
Power Project official claimed that at the time of their visit the project was generating 450MW of electricity which is more than the design energy of 412 MW.
The World Bank team also met the people of project affected panchayats and reviewed the works done by the project management under CSR, Sustainable development and environment management.
The 412 MW Rampur Hydro Electric Project of SJVN limited is funded and backed by World Bank with an amount of $400m. All the six units of Rampur Hydro Electric Project have been commissioned and are under commercial generation.