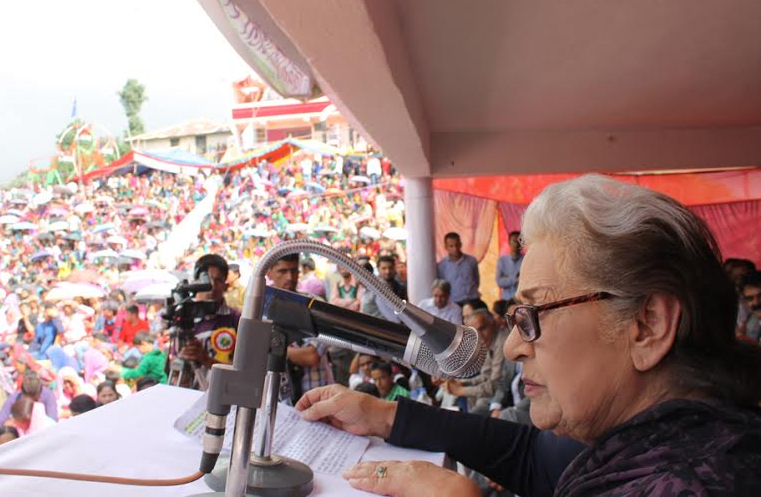 Shimla: A World Bank team headed by Manivannan Pathy called on Horticulture Minister Vidya Stokes here today and discussed various issues including Rs. 1000 crore horticulture project for Himachal Pradesh. The project will be completed in 5-6 years.
The team apprised the Minister about the discussions they had with senior officers of the State Government, growers, fruit traders and cold chain operators in private sector.
They also visited the Agriculture Marketing Board auction yard, HPMC cold storage and pack houses besides apple orchards in Shimla district. The team stressed the need to put in place the project preparation team immediately so that the detailed project report and project implementation are prepared in time. The areas covered under project are production enhancement, post harvest management, marketing, training and capacity building and bringing in the best practices in agriculture business.
The team expressed their satisfaction about the readiness of the State for implementation of this project in a time bound manner.
The Minister assured the team that State Government would extend its full cooperation for successful implementation of this project.
The other members of the World Bank team are Animesh Shrivastava and Soujanya Kirshna.