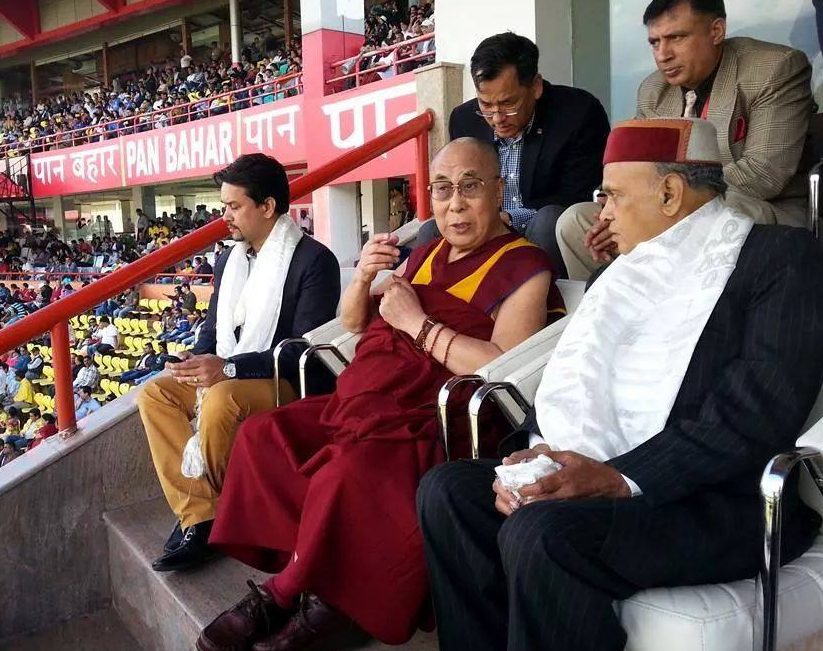 A Dharamsala court has granted bail to Leader of Opposition Prem Kumar Dhumal and 10 others for alleged wrongdoing in allotment of land to the Himachal Pradesh Cricket Association (HPCA) during his tenure as Chief Minister of the state.
The Court granted bail to 11 of the 16 accused under section 439 of Code of Criminal Procedure (CrPC) at furnishing bail bond and surety bond of `25,000.
Earlier on September 6, the Court had issued summons to 16 accused to appear in person and 12 of them were served summons.
However, the court granted exemption to Lok Sabha member and president of HPCA Anurag Thakur from personal appearance in the court. Thakur had sought exemption from personal appearance, citing a meeting of the parliamentary standing committee on information technology, headed by him.
Three other accused i.e. Arun Dhumal (honorary secretary HPCA), Vishal Marwah (vice- president) and Surender Thakur (vice- president) also remained absent as summons could not be served upon them.
The court will next hear the case Dec 19.