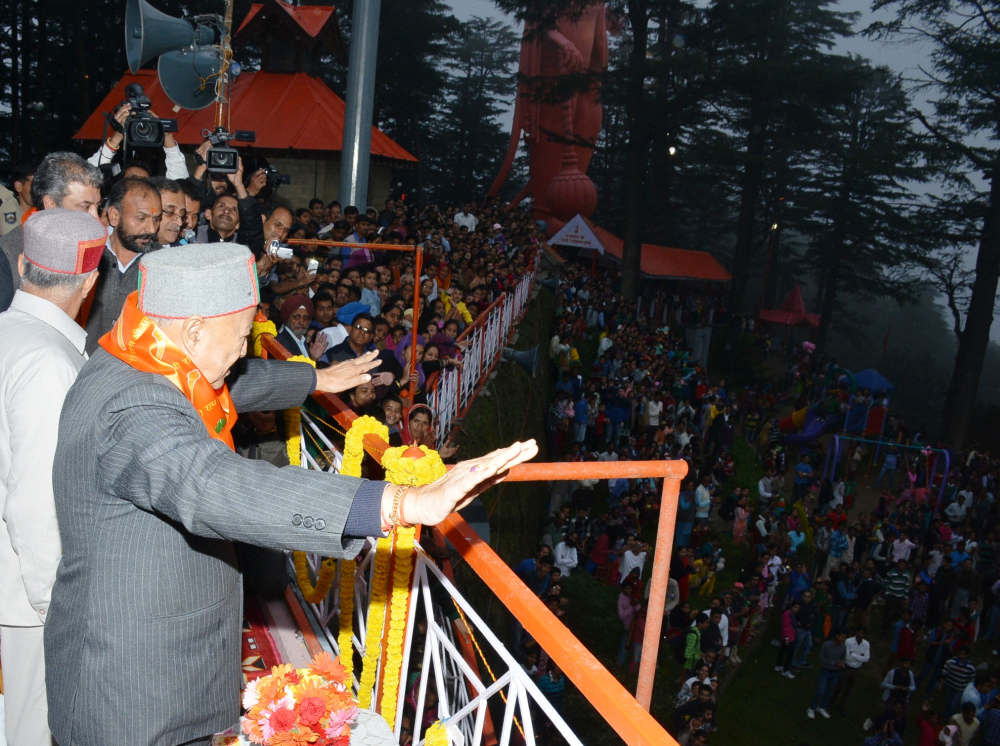 The Dussehra festival was celebrated with great fervour and enthusiasm at historic Hanuman Temple at Jakhoo, here today.
HP Chief Minister Virbhadra Singh joined the celebration with a large number of people of the town and pilgrims from various parts of the country. He lit the effigies of Ravana, Kumbhkarna and Meghnath.
Wishing people a healthy and prosperous life, he said that Dussehra festival was celebrated to commemorate the prevalence of good over evil. It was one of the prominent festivals organized all over the country by people of all faiths and religions.
Earlier, Chief Minister also paid obeisance at the temple and launched the website of the temple. He also dedicated the 'annapurna' hall at the temple complex.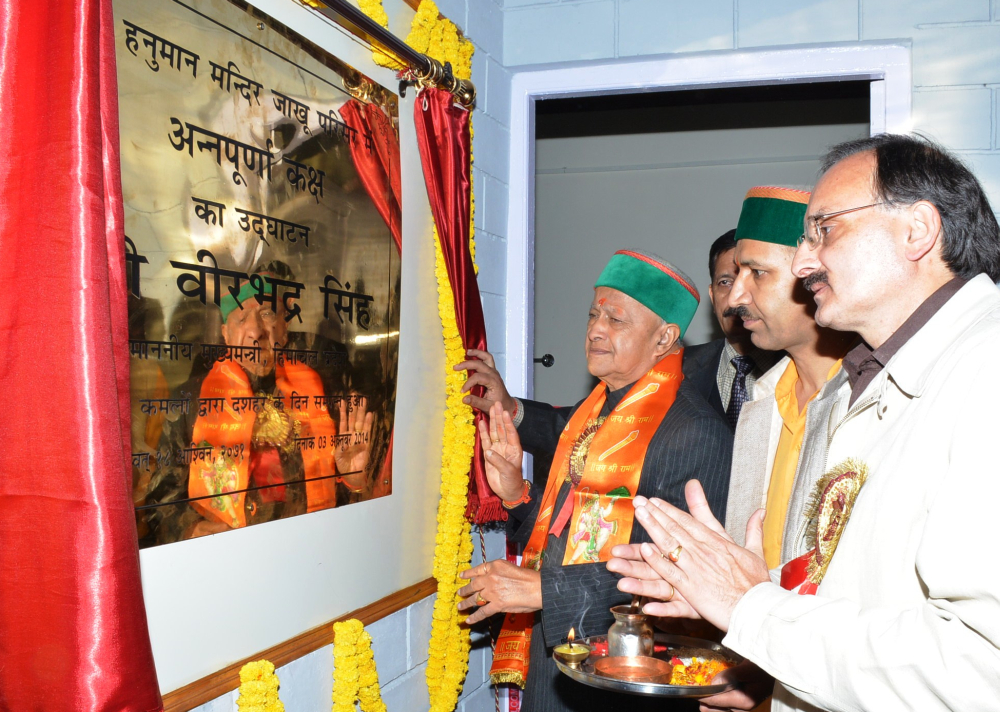 Dinesh Malhotra, Deputy Commissioner-cum- Commissioner Hanuman Temple Trust honoured the Chief Minister with Himachali shawl and cap.
Harish Janaratha, Vice Chairman, H.P Tourism Development Board, Maneesh Garg, Secretary, Home, councilors of Shimla Municipal Corporation and other prominent persons of the town along-with thousands of devotees were present on the occasion.