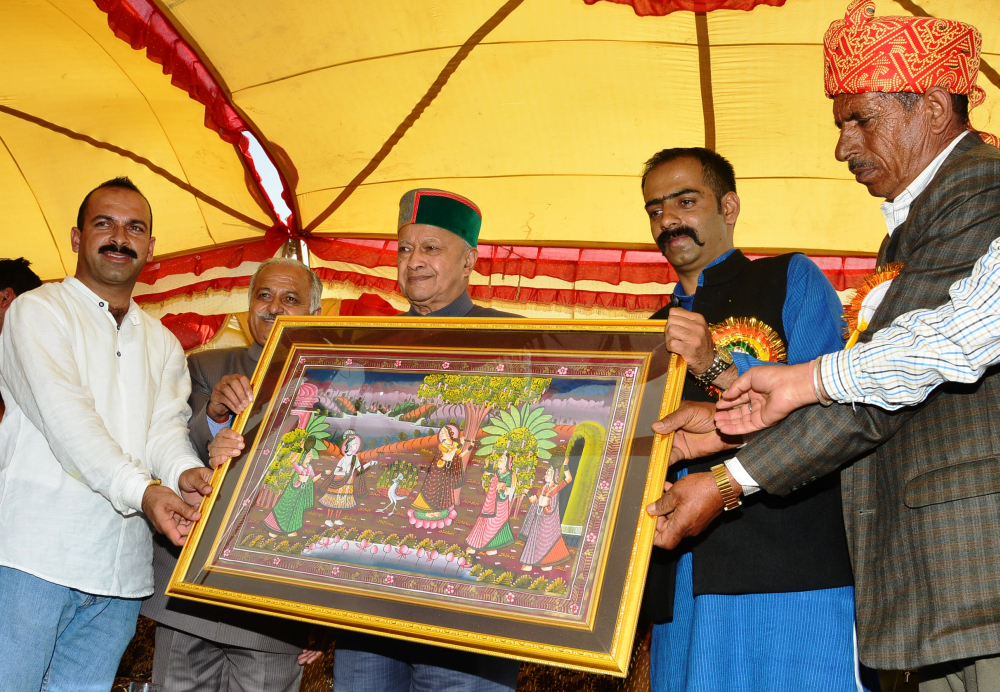 Himachal Pradesh Chief Minister Virbhadra Singh urged people for not to abandon livestock. He was speaking at the local Fair Tikkar at Naldehra in Kasumpti constituency of district Shimla. Chief Minister stated that it was against our traditions to abandon the domestic animals particularly the cows, after utilizing them.
He advised that instead they should take care of their livestock and also properly feed them in spite of leaving them alone on their destiny. CM said that the local community should come forward and spread awareness amongst the people about the same.
Virbhadra Singh said that the State Government was committed to open 'Gau Sadans' for such stray animals and was also providing assistance to those who had opened such shelters for the livestock. He exhorted the people to voluntarily come forward for providing shelter to stray cattle and not to desert them.
On the occasion the Chief Minister assured to provide assistance for setting up the 'Gau Sadan' in the area and also enhanced the Nazarana of the Nanal Devta Temple Committee to rupees one lakh and announced rupees 25 thousand for Tikkar Mela Committee.
The Chief Minister also announced a sum of rupees four lakh for Barog Sarai Bhawan construction. He also announced to up-grade Tikkar School from Middle to High and primary School Sonthal to Middle.
The Chief Minister also announced to construct a PWD Rest House between Mashobra and Baldehan.
Local MLA Anirudh Singh thanked the Chief Minister for the development works being undertaken in the area and also placed the local demands before the Chief Minister.