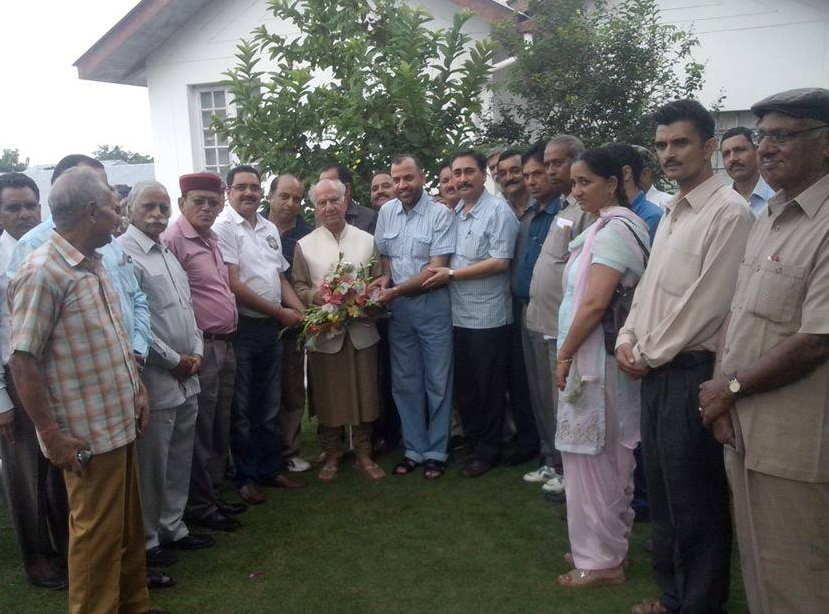 Veteran politician and Kangra MP Shanta Kumar revealed that the Ministry of Defence has given approval in principle for the strategic important Pathankot-Mandi-Manali-Leh rail-line project.
Former HP Chief Minister, on social networking site, said that in a meeting Deputy National Security Adviser Arvind Gupta conveyed to him that the ministry is determined to start the rail project and procuring all necessary approval from the government.
Shanta Kumar further revealed that efforts were also on way to declare this rail project as "national project" on the line of rail projects.
BJP leader apprised Deputy National Security Adviser that the land about 181 km for project from Pathankot to Jogindernager is available.
Shanta said besides the Pathankot-Mandi-Leh rail line project, the ministry had also given its approval to the Bhanupali-Bilaspur-Mandi rail line.
Shanta Kumar had time and again raised rail-line project issue at various levels. He had also raised it in the parliament many times in the past and now he is hoping to start it soon. This ambitious project will facilitate transportation for army besides making easy for daily commuters and tourists.