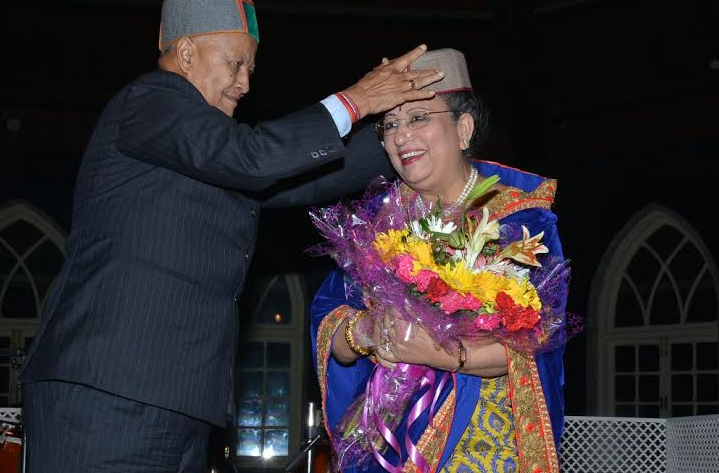 Chief Minister Virbhadra Singh inaugurated the five-day 'Shimla Classical Music Festival' being organized by the Himachal government in collaboration with the Punjabi Academy, Government of Delhi, here at the historic Gaiety Theatre here today.
Virbhadra Singh expressed happiness that renowned artistes of India would perform during this festival. Expressing special gratitude towards Parveen Sultana, the noted classical singer, he said that she was performing in this festival despite a death in her family last night, which showed her dedication towards the art and the love for the music.
The Chief Minister also honoured the artists who had come from as far as Mumbai and south India to perform in the music fest.
Earlier, Upma Chaudhry, Additional Chief Secretary, Department of Language Art and Culture honoured the Chief Minister.
Col. (Dr.) Dhani Ram Shandil, Social Justice and Empowerment Minister, Kewal Singh Pathania, Vice-chairman HP State Forest Corporation, Deputy Commissioner, Shiimla Dinesh Malhotra and other officers of the State Government and elite from the town were present on the occasion.