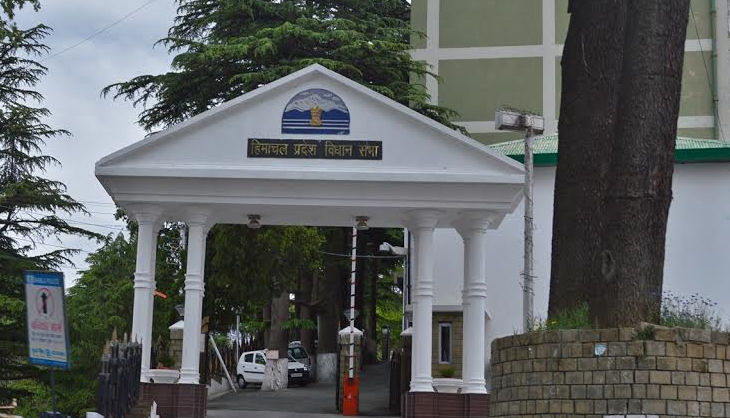 Disgruntled with the premature adjournment of the Monsoon Session of the Himachal Pradesh Vidhan Sabha, the BJP legislature party has decided to meet the Governor tomorrow and demand dissolution of the Himachal Pradesh Assembly.
Leader of Opposition Prem Kumar Dhumal claimed that the ruling party was running away from discussions on important issues and thus pressed for adjourning the House sine die.
He stated that if the chief minister was so scared of facing the opposition, he should dissolve the House and seek fresh elections.
Dhumal also expressed surprise over the chief minister's claim that the House had no further business to transact and claimed that may important issues including the activities of drug and mining mafia, RUSA and many important acts like Lokayukta and TCP were pending, apart from that the opposition members had also given notices for discussions on several other issues were pending in the house for discussion.
Dhumal added that if the Governor didn't act, the party would approach President Pranab Mukherjee.