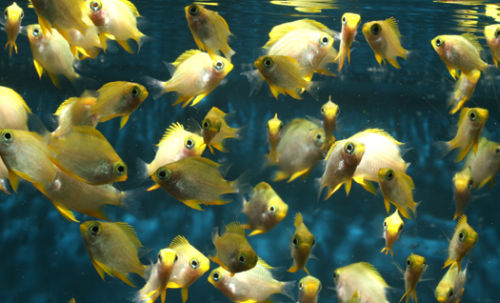 New Delhi: Forest & Fisheries Minister Thakur Singh Bharmouri urged the Government of India (GoI) assistance in production of ornamental fishes in the State.
Speaking in the 84th convention of Agriculture Research Council of India at New Delhi today, the Minister urged the GoI for providing specialised and technical aid to explore the possibilities of production of ornamental fishes in the State which would help in giving a new dimension to the socio-economic condition of the rural populace engaged in the vocation.
He also asked for assistance in importing suitable species of fishes to start fish production in rivers flowing through the State and lakes of the tribal areas.
Bharmouri said that there had been considerable reduction in the production of Common Carp fish species in the State and government intends to replace it with production of Champa-I and Champa-II of Hungarian Strain species, for which he urged for financial, technical and scientific support from GoI.
He also advocated for deputing a team of scientists from Central Inter-regional Fisheries Research Institute, Berakpur, Kolkata for technical support in introducing the Fish Cage Culture Scheme in one or two reservoirs of the State on experimental basis.