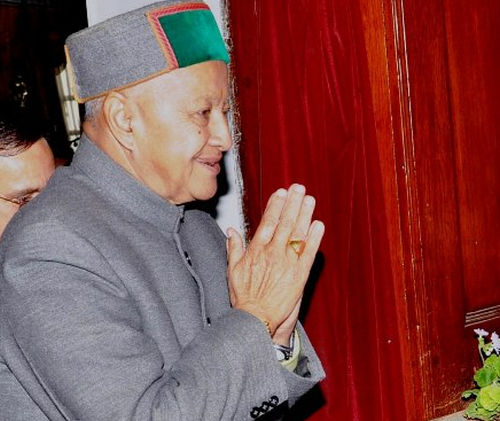 Chief Minister Virbhadra Singh revealed that the Government of India has sanctioned Rs. 550 crore Himachal Pradesh Development Policy Loan for the State. Out of this fund Rs. 495.37 crore i.e. 90 percent has been released to the State Government as grant by Government of India.
Virbhadra Singh said that the World Bank Loan has been sanctioned to promote Inclusive Green Growth and Sustainable Development in the State. The loan would be utilized for achieving these objectives in Power, Tourism, Industries and Environment sectors, he added.
Chief Minister said that to utilize the loan fully, State Government had decided to enhance and operationalize the capacities in environment and energy departments for effective coordination, monitoring and evaluation. It was also decided to undertake Cumulative Environmental Impact Assessment (CEIA) studies for Satluj, Beas, Yamuna and Chenab river basis in the State. He said that an integrated catchment area treatment plan for Satluj river basis was being implemented and integrated CAT plans for Chenab river basis were being prepared. Beside this suitable action was also being initiated in Tourism and Industry sectors.
Virbhadra Singh said that by strengthening Power, Tourism, Industries and Environment sectors, more and more employment and self employment avenues would be created for educated unemployed youths of the State. He said that all these sectors had vast potential for further development and these sectors can also contribute significantly in strengthening the economy of the state.