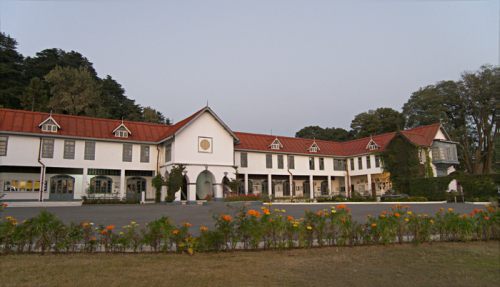 Bishop Cotton School Shimla, the 150 odd years old, 2nd best ranked boarding school for boys in the country, often goes on to make history. After the former captain of school, Bhanu Pratap Singh setting a record in the institution's 151 year old history by scoring 100 out of 100 in mathematics in class 12 board examination, the alumni – 1985 batch of boys have gifted a trendy new room on campus, at the recently concluded Old Cottonians week – this room not for the boys but for their parents!
Until, the parents who come to meet their wards were forced to stand out anywhere in the campus waiting and meeting their boys, but now the parents have a modern-amenity equipped, parents room where they can sit and relish the company of their boys. The room build to a cost of 250,000 has a capacity to accommodate some 40 people. The idea of the parents' room was conceptualized by old-student and Punjab-based industrialist Navneet Behl, who then along with some of his classmates from 1985 obliged the school, that has given all its students so much, with this great gesture.
The gesture has overwhelmed one and all on the campus, with students and headmaster endlessly thanking Mr. Behl and Co.