Chief Minister Prem Kumar Dhumal announces to formulate a permanent policy for computer teachers working in government schools and directed Education Minister ID Dhiman and the Director, Education, to form it as soon as possible.
Dhumal again clear his intention to make Himachal a education hub and said that state government is making every possible efforts to make centres par excellence for learning and is looking for private universities to set up base in Mandi, Kullu, Chamba and Bilaspur districts.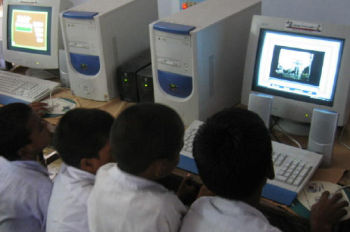 In the midst off higher education Chief Minister didn't forget to importance of primary school and assures the primary school at Jajari, middle school in Pairvi and senior secondary school at Ghori Dhabhiri. He also sanctioned Rs 10 lakh for the construction of a stadium and Rs 3 lakh for a retaining wall in the GSSS, Raili Jajhari.